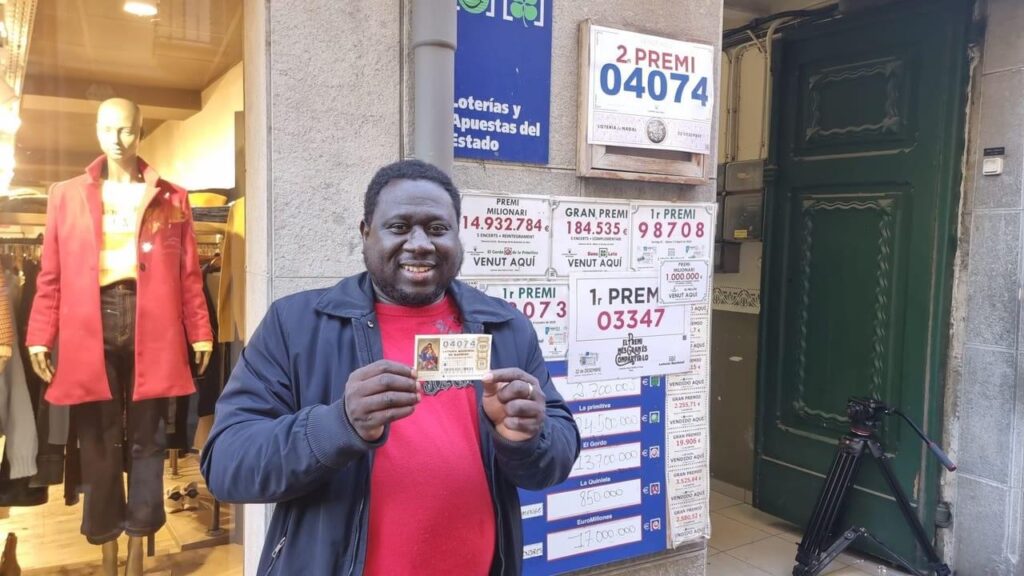 A Gambian migrant in Spain has won €125,000 (D8.2 million) in a Christmas Lottery draw with his first-ever ticket.
Ebrima Kanteh is one of thousands of lucky winners in Spain that shared a total of €2.52 billion ($2.67 billion) in Thursday's lottery draw.
Kanteh, who works as a forklift driver in Olot, Catalonia, said he will use the money to help his family.
He travelled to Europe through the perilous routes of Libya and the Mediterranean Sea in 2017.
He said he was one of only six survivors out of 120 migrants packed onto an old vessel.