Balla Gaye beats his rival and challenger, Modou Lo, in a spectacular fashion. What was billed as the fight of the decade ended as soon as it started at the Léopold Sédar Senghor Stadium in Dakar on Sunday night.
Balla was too strong for his inexperienced opponent and finished the fight in under 5 minutes after landing several body blows.
In this highly anticipated rematch Modou Lo was looking to avenge his defeat to Balla Gaye in their last fight in just 19 seconds – the fastest defeat in the history of the sport.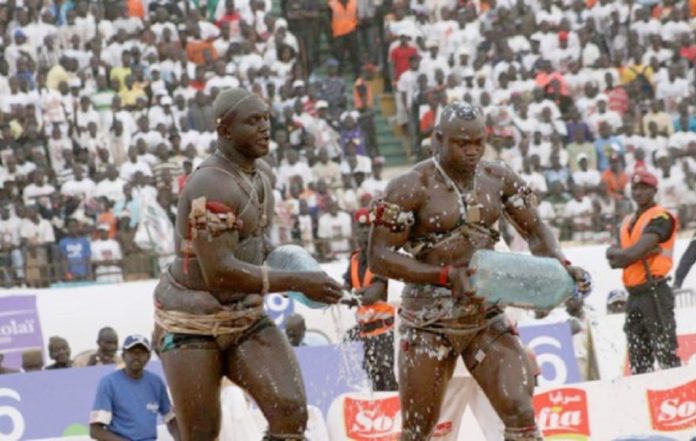 When the two men grappled it was clear that the fight was not an even match. Gaye was too strong and imposing. Lo quickly ran out of options and was tiring out. Gaye seized his moment and flung Lo into the air and he came crashing into the ground with a heavy thud. The stadium roared as Gaye celebrated his win and cemented his name as one of the all time greats in Senegambia wrestling.
The lead up to the fight has been marred by controversies and clashes between their rival supporters.
During the pre-fight press conference the two fighters traded barbs.
"Your supporters are the ones hyping you up, but you and I know I'm not your match," Balla Gaye taunted his opponent.
"If we were placed in a corner, you will take to your heels," Modou Lo retorted.
Lo was earlier reported to have boasted: "a man with two wives will never beat me." Balla Gaye apparently laughed it off as trash talk.
The much hyped fight was watched by millions of excited fans in the Senegambia region and abroad via pay-per-view.
Each of the fighters pocketed 40 million CFA Franc.