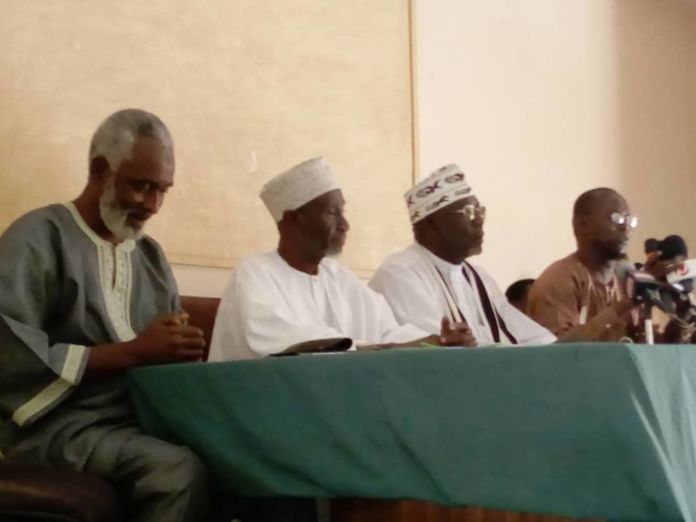 The Supreme Islamic Council has announced Saturday May 23 as Eid day in the Gambia after late moon "sighting".
The Council said in a statement in the early hours of Saturday morning "after our initial announcement, (the council) has received confirmed news of the Crescent Moon been sighted in countries in the ECOWAS region such as Mali, Niger, Senegal and Ivory Coast,"
"Thus the Council wishes to renounce (sic) tomorrow Saturday 23rd May 2020 as the 1st day of Shawwal. Therefore tomorrow Saturday 23rd May 2020 will be observed as Eid-ul-Fitr (Koriteh) in The Gambia."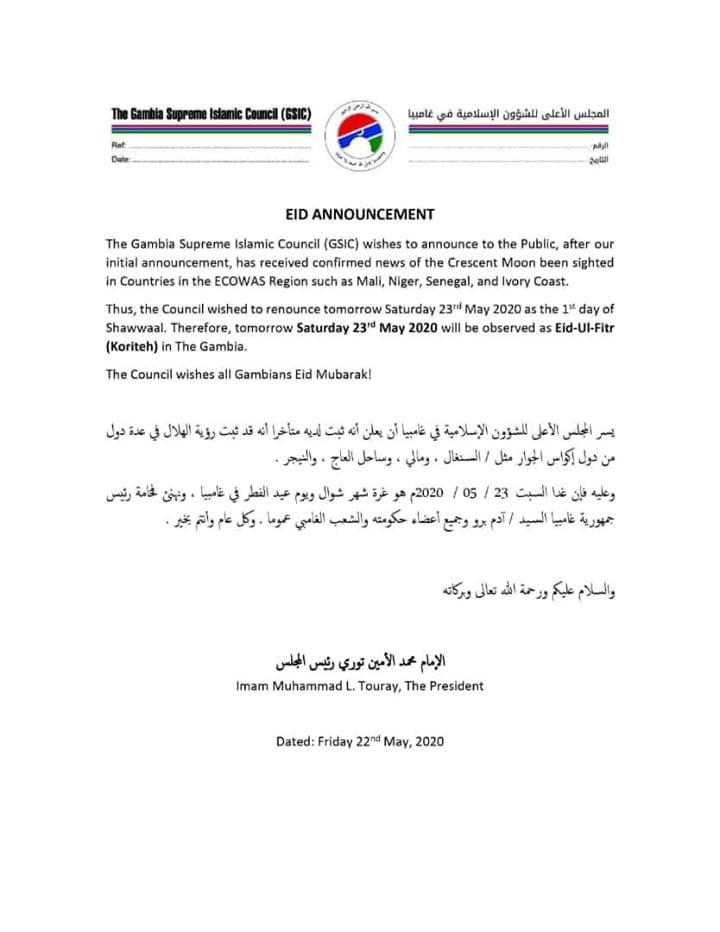 This has created confusion as it was announced when the majority of the country had gone to sleep accepting that Eid would be on Sunday.