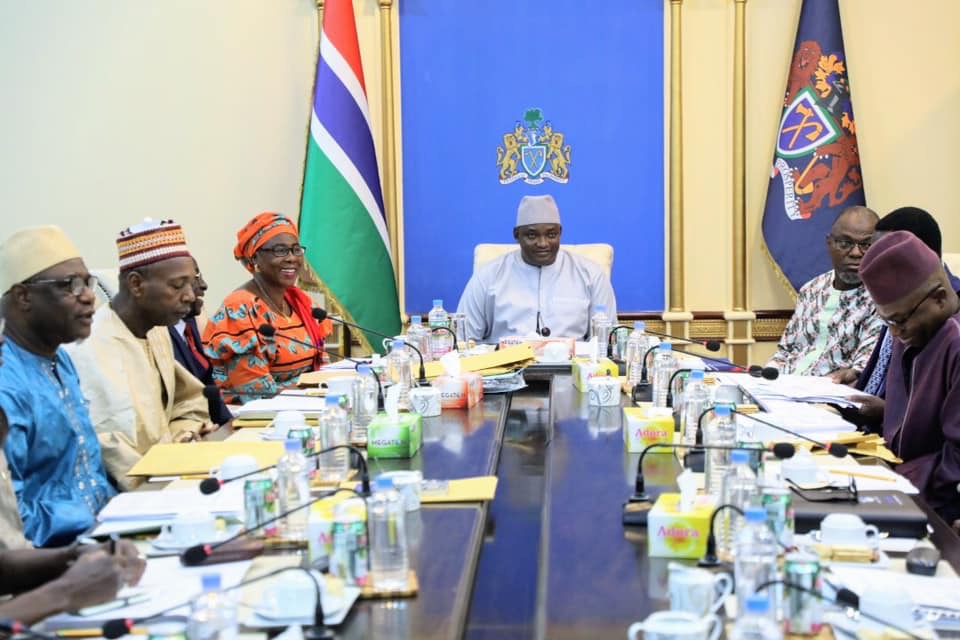 President Adama Barrow on Tuesday issued an executive order in response to the coronavirus pandemic by imposing price controls on basic food items and possible jail time for violators.
Barrow's order prohibits anyone from charging more for essential commodities than they did as of Wednesday March 18.
"The wholesale and retail prices of all essential commodities are frozen to the prices they were sold in open market as at 18th March, 2020. The essential commodities affected by these regulations are: rice, maize, millet, flour, sugar, milk, bread, chicken, eggs, meat, fish, cooking oil, onions, tomato paste, potatoes, cement, soap and sanitisers.
"The Regulations also prohibit the hoarding of any essential commodity or imposing conditions requiring the buying of other commodities or services as a condition for the sale of an essential commodity.
"The re-export of all the above mentioned essential commodities and petroleum products are also suspended for the duration of these Regulations."
The government has set up a five member Essential Commodities Committee (ECC), comprising of officials and businesses, to enforce the new price control.
The government's order also stipulates punishment for violators which includes fines, closures and jail terms.
"Any person who violates these Regulations is liable to prosecution and a fine of five hundred thousand dalasis (D500,000) and the immediate suspension of his or her trade licence, and its revocation upon his or her conviction.
"Accordingly, all traders are encouraged to cooperate with the ECC in order to alleviate the potential serious impact on the lives of ordinary Gambians in the light of this pandemic."