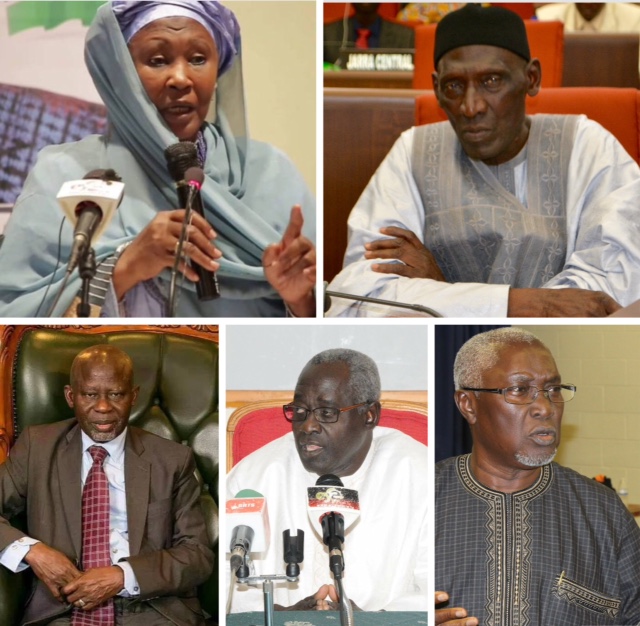 The Coalition of political parties have made a U-turn on the 2016 agreement of a three year transition for the Barrow led government and decided to endorse the five year term as per the constitution, according to sources at the secret talks being held behind closed doors.
The Coalition meetings to review the 2016 agreement was organised by Mrs Fatoumata Jallow-Tambajang, former vice president and brainchild of the Coalition 2016 alliance.
"The three year agreement has now been amended to five years and it will be finalised and signed on Friday at the final meeting.
"We have also agreed to table the amendments before the president for him to consider them and get back to us in the soonest possible time," an official involved in the talks who preferred anonymity said.
"As far as the coalition stakeholders are concerned, we don't want to put conditions that are not in line with the Constitution before the president. If he feels like running for re-election, then let that be it," the official added.
However, other Coalition founding political parties such as PDOIS has boycotted the talks on the grounds that the Barrow government is no longer a Coalition government after it failed to engage with other stakeholders in the running of the government.
The majority United Democratic Party (UDP) marched out of the talks in protest. The UDP position is that before any amendment to the Coalition 2016 document, the parties to the agreement should signed it first.
"The UDP does not want to have a process where other stakeholders' good faith is not assured. The UDP position has been that before doing any review, the first agreement must be signed first. But we have observed that all the other political parties were only interested in reviewing the three-year agreement," said UDP spokesman Almami Taal.
"As it is now, the UDP cannot be part of a process until the stakeholders could demonstrate well with the process. The issue is more than the coalition stakeholders alone because the Gambian people naturally must have questions about the future of their country."
Since Barrow's assumption of the presidency in 2017 there have been series of high profile falling out with other Coalition political actors and parties.