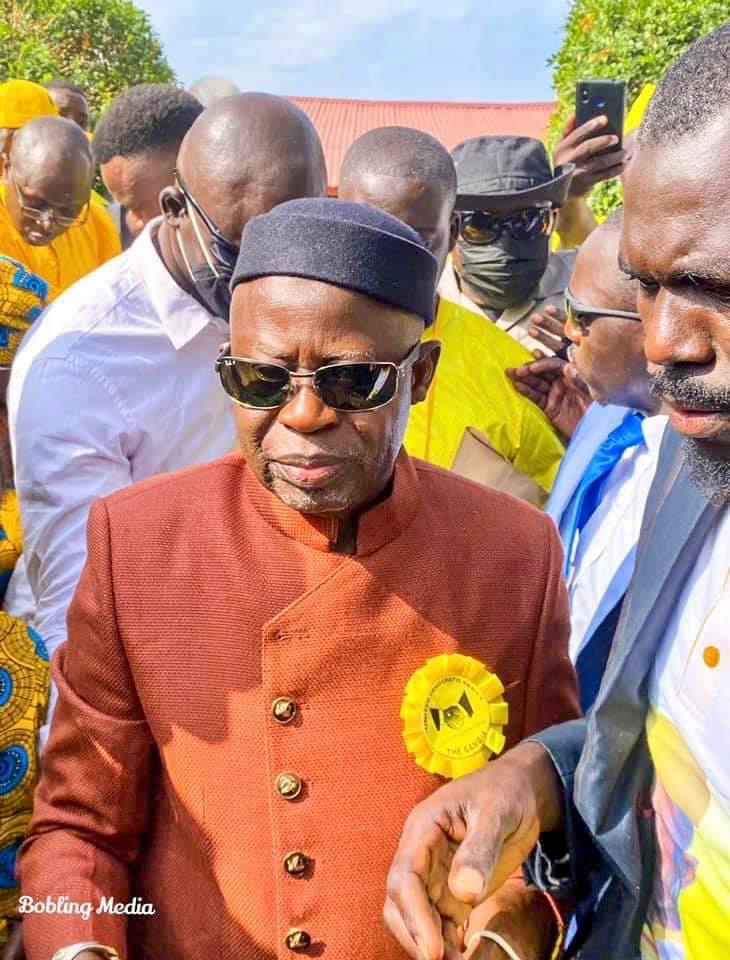 The leader of the opposition United Democratic Party Ousainou Darboe claimed that his party has 20 pieces of evidences of corrupt practices against President Barrow and his National People's Party during the presidential campaign.
Speaking at a news conference at UDP's bureau in Pipeline, Lawyer Darboe said his party was denied the right to be heard at the Supreme Court, adding if they were given the opportunity then the Gambian people would have known the strength of their complaints to the court.
"There have been several corrupt practices prohibited by section 116 of the Election Act.
"The slightest evidence of just one single corrupt practice invalidates an election and we are presenting to you, members of the press not less than 20 incidents of corrupt practices committed by Adama Barrow or by his agents with his knowledge.
"And all these corrupt practices happened during the campaign and we have not mentioned anything about what happened in July," Mr Darboe said.
"Our complaint was never heard and again so those people who are saying the United Democratic Party's petition was dismissed are wrong because it was never dismissed.
"In fact, it was struck out, so that misstatement coming from the media is inaccurate.
"Our case was never heard whether we were right or wrong. So, we were denied an opportunity to present a case," he added.
"That application was rejected by the court and that was the only court that we could go to.
"And the United Democratic Party strongly feels that our rights to have access to justice were denied the opportunity to present a case."
Reporting by Adama Makasuba