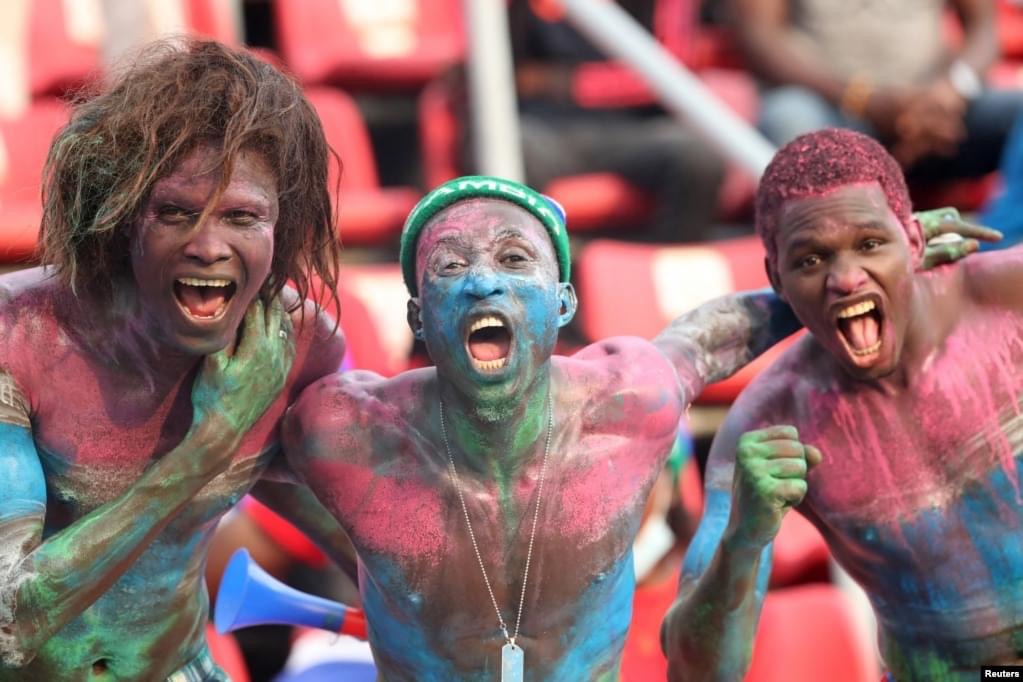 Electric mood as tens of hundreds of Gambian fans take to the streets to celebrate a triumphant victory over Guinea's Sly Nationals in the Afcon round of 16 in Cameroon.
The Gambia national team, which is among the lowest ranked in the world football, have humiliated some big teams in this Afcon as they started off their championship journey with a clear victory against the Mourabitourns of Mauritania, picked a one-all drew against Mali and pinned down Tunisia to win second place in Group F.
Guinea's Sly Nationals which are one of Africa's top teams has today been sent home by debutant The Scorpions, who are the standout team of the tournament.
Gambian fans could be seen everywhere within Greater Banjul Area shouting "Oleh! Oleh! Oleh!" while some are honking their car horns and others using trumpets to celebrate the historic victory.
"Celebrate beh suba," an overexcited fan told Gambiana.
"Heh bro…The Scorpions are going to bring this trophy," another one said.
Others chanted the name of Musa Barrow, Gambia's sensational player and goal scorer, who has scored twice and assisted two goals with two-man of the match awards.
Reporting by Adama Makasuba