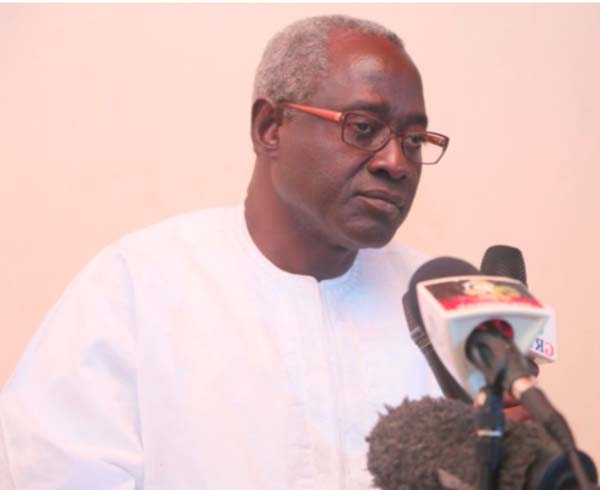 Veteran politician Halifa Sallah has announced his retirement from frontline politics after contesting his final presidential election.
Sallah, who entered politics in 1986 after the formation of the socialist party PDOIS, said he had done all he could to bring system change in The Gambia.
"For me, that is the end in terms of representation but that's not the end in terms of my love for the country. You will hear my voice louder, firmer and more determined to ensure that the forces of ignorance are defeated," Sallah said at a somber press conference on Monday.
He said his doors are open to president -elect Adama Barrow if he so wish to make use of PDOIS's development blueprint and his advice to transform The Gambia and uplift the lives of Gambian people.
Sallah also addressed the claims made by some opposition leaders that the December 4 presidential election, which was won by the incumbent president Adama Barrow by a landslide, was rigged.
He secured fourth position in Saturday's polls with a total votes of 32,000.
Sallah said: "We have consulted our polling agents and we do not have any substantial evidence that we can present before the Supreme Court to challenge the validity of the results of Presidential election.
"So in that regard, as a coalition, we cannot say in anyway that…we are going to present anything before the Supreme Court to challenge the IEC on the election."