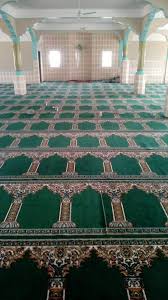 Imam Abdoulie Njie and his assistant have been attacked in a mosque in Barra in the early hours of Thursday and got their belongings including mobile phones forcefully taken away from them by the attackers.
Speaking exclusively to Gambiana, Imam Abdoulie Njie expressed concern about their security despite reporting the matter to police in Barra.
"I went to the mosque in the early hours of the morning to lead the Fajr prayer and I made the two stand prayers as enshrined on Muslims. Later on Mbye Sarr who is my assistant also came and did the same.
"As we were waiting for the prayer time, these bandits entered the Mosque and attacked us and took away Mbye Sarr's mobile phone," he said.
"We could be killed but thank Allah we were safe and none of us was injured. Let's us all be careful now because The Gambia is no more secured. People are killing others and hanged them for people to think they killed themselves," Imam Njie added.
Reporting by Adama Makasuba