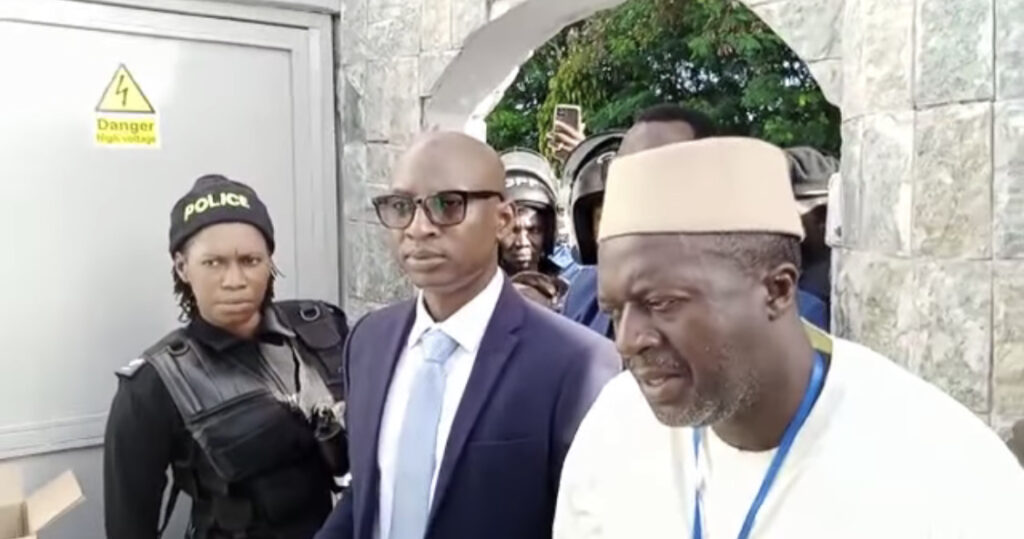 Sadibu Kamaso has accused the current president of Gambia Football Federation Lamin Kaba Bajo of using underhand tactics to win re-election.
Kamaso, who once worked for Kaba Bajo, the incumbent president, is challenging his former boss for the top job at the country's football federation.
Kamaso and his supporters were earlier stopped by security officers from entering the election venue which is taking place at Penchami in Kololi amid row over the federation AGM.
However, Kaba Bajo's team accused Kamaso of bringing in some delegates who have no right to entry and vote.
Speaking to reporters after he was denied entry, Kamaso said the security officers told him they got order from the electoral body to stop them entering the venue because they didn't get election card tags.
"But we are talking about the extraordinary congress which is not the scope of the electoral committee. The electoral committee's scope is when the election start, they dissolve the GFF and conduct the election.
"But they are not in any position to ban me from coming at a time the GFF President steered to sign the amendement of the constitution, where he wants to bring in the fourth vice president of GFF which is not level because if you want to do that, you should have done that earlier so that both parties can represent a candidate for that position," Kamaso said.
"But you are the only one bringing that candidate so that when when the constitution is amended they can have in order for them to canvass vote.
"They denied me entry. They have instructed the security to deny me entry. We are going to exercise our civic right because we know their objective is to bar me from coming here to stop them from doing constitutional amendement," he added.
Reporting by Adama Makasuba