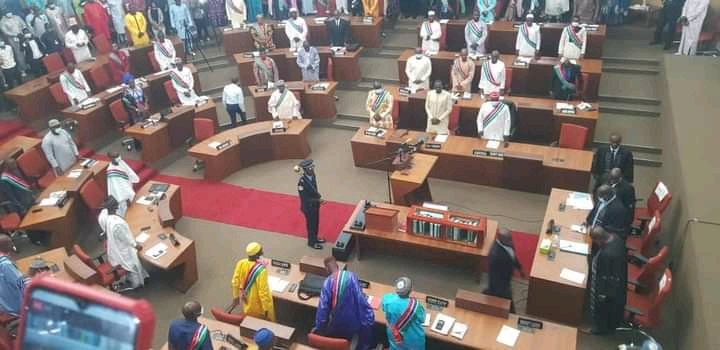 A former national assembly member has urged the constituents of Niamina East to recall their parliamentarian for being silent throughout the parliamentary sittings.
Omar Ceesay was lashing out at his successor Dawda Jeng who he accused of not representing the interests of his constituents.
"Guess what! Throughout the daily sittings of the parliament on the budget scrutiny, the Niamina East MP (Hon. Dawda Jeng) never utter a word including the previous sessions," Mr Ceesay said.
"Hon. Jeng is an MP who had never said a word since he was sworn in. I would encourage the electorate of the said constituency to recall him for his style of representation in the house.
"Any elected MP who fails to raise the concerns of his / her electorate could be described as a TOOTHLESS BULLDOG," he added.
Reporting by Adama Makasuba