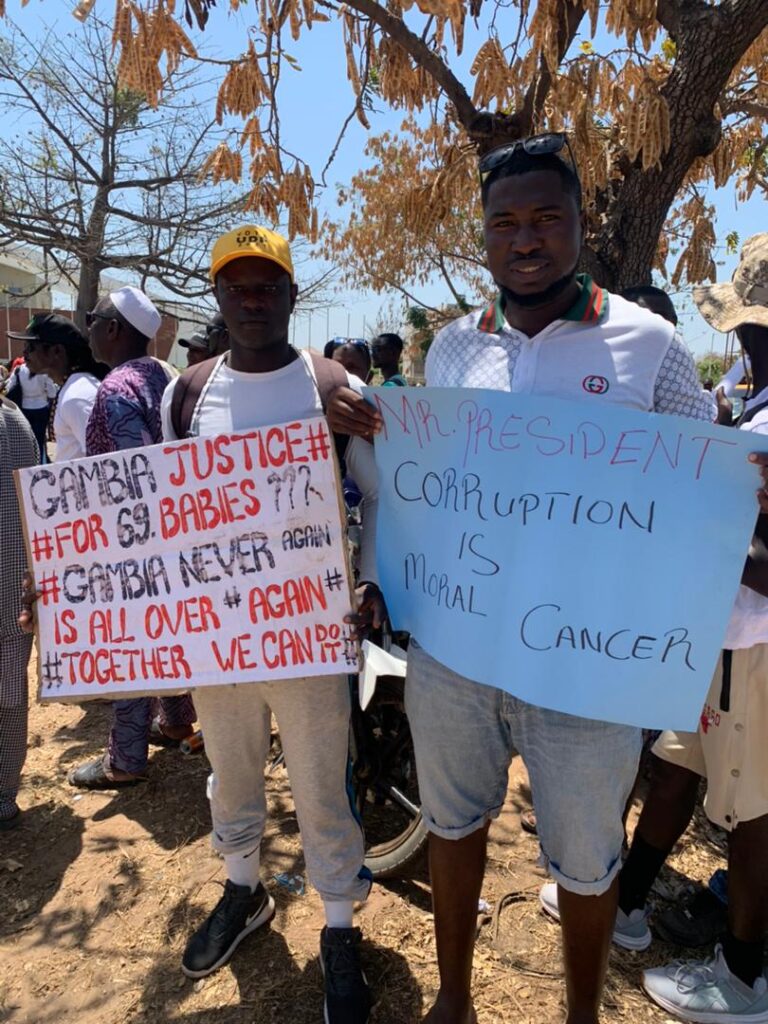 Dozens of opposition United Democratic Party's youth wing today (10 March) protested against what they called "rampant corruption" in the Barrow government.
The group staged the protest from Bond Road Junction to National Assembly Junction in Banjul where four of the protest organisers were granted a pass to handover their petition paper to the Ministry of Justice.
The protest came a day after a high-profiled Gambia government official, former permanent secretary at the Ministry of Fisheries Dr Bamba Banja, was jailed for two years on corruption charges.
Banja was convicted of accepting of bribes to secure the release of fishing vessels that had been seized by the Gambia Navy for violating fisheries regulations.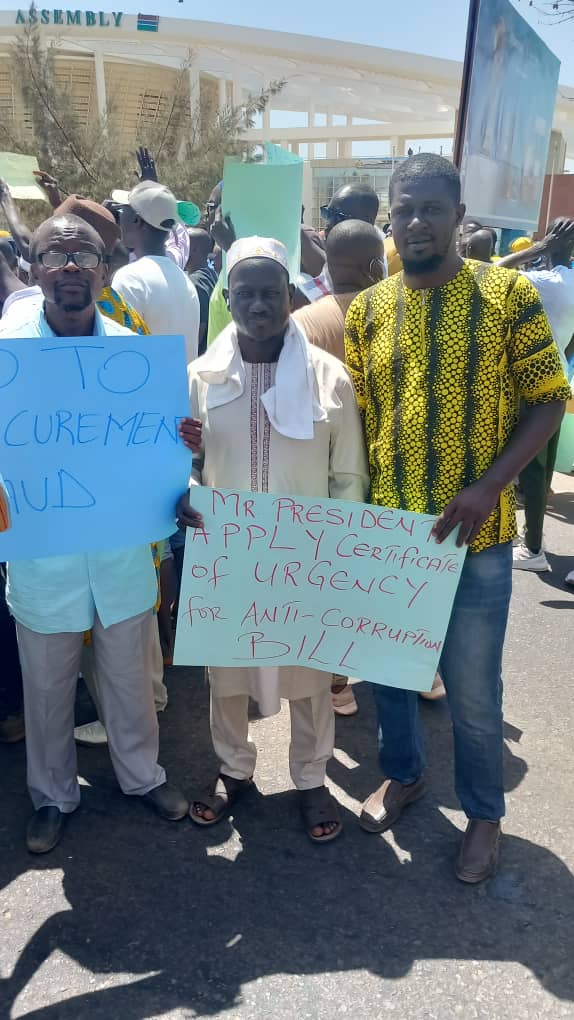 Meanwhile, the protest was delayed due to transportation challenges as protesters gathered at Westfield to be transported to Banjul.
"Lack of vehicles to transport people is a problem. People are grouped in Westfield but we don't have vehicles to transport us to the protest ground," one of the protesters told Gambiana.
Reporting by Adama Makasuba