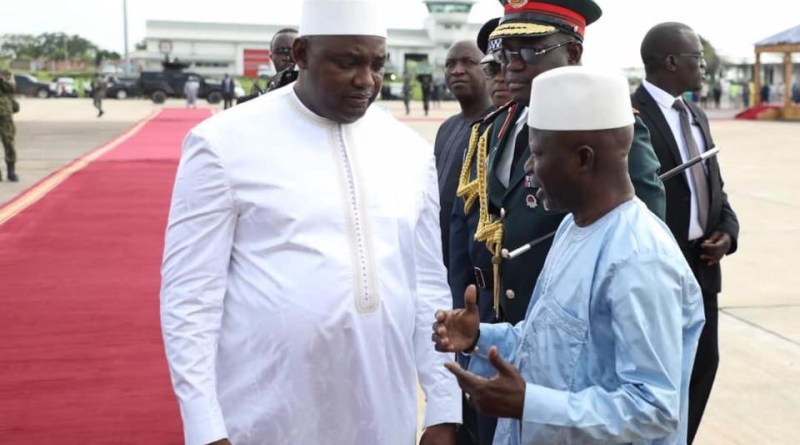 President Adama Barrow has reacted to United Democratic Party's failed election petition saying even if the election is repeated, he will still defeat his former political godfather and arch rival lawyer Ousainou Darboe.
Barrow reaction comes after the Supreme Court threw out a legal challenge brought against him by the opposition United Democratic Party.
Speaking to group of his National People's Party supporters at State House, Barrow said: "I swear even if the election is repeated, we will defeat UDP more than the defeat we did to them."
"So even they go to the Ecowas court you cannot go against the decision of the [Gambian] people," he added.
According to Barrow, he knew that he was going to win the December 4 presidential election saying he is a peaceful man and the right person to lead The Gambia.
"I know Gambians have decided because Gambians need peace and I am a peaceful man. The Gambian development l is happening and Gambians want progress and stability. And all what I mentioned here are what Gambians need and I have all these elements," he told the meeting.
Reporting by Adama Makasuba
Editor's Note
We have a small favour to ask. We'd like to thank you for putting your trust in our journalism this year – and invite you to support our fundraising campaign. Every contribution, however big or small, powers our journalism and sustains our future. Thank you. Donate here: https://gofund.me/cf970c54