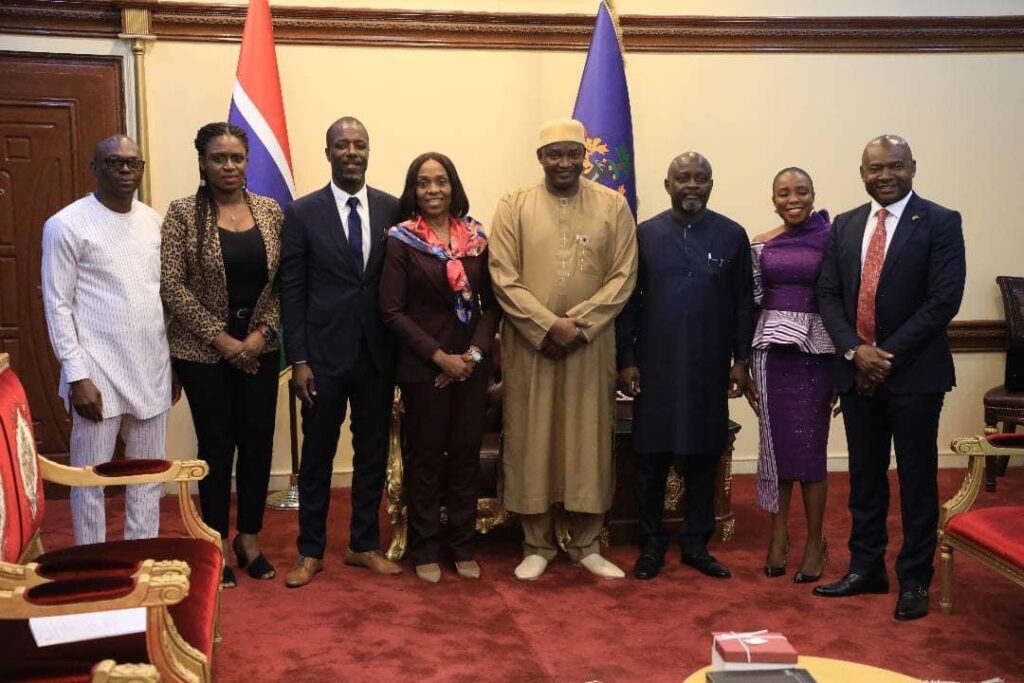 President Adama Barrow has talked about finance and inter-African trade with a visiting group of African bankers.
Barrow received the AfriExim Bank 2023 Roadshow team who are on an official visit to The Gambia on Tuesday.
He assured them of his government's political will to partner towards realising development programmes that would impact the lives of Gambians.
The president called for the creation of innovative financing facilities that would enhance private sector growth and job creation.
He assured of his government's willingness to create the enabling environment and needed infrastructure to facilitate industrialisation.
President Barrow added that Africa should prioritise improving its current Intra-African trade of about 15% through the AfCFTA.
He emphasised his government's determination to provide available and sustained services in a decentralised and democratic environment.
The AfriExim team's mission is to exploit the opportunities the Gambia presents through GIEPA to support the Government development aspirations and the private sector growth.