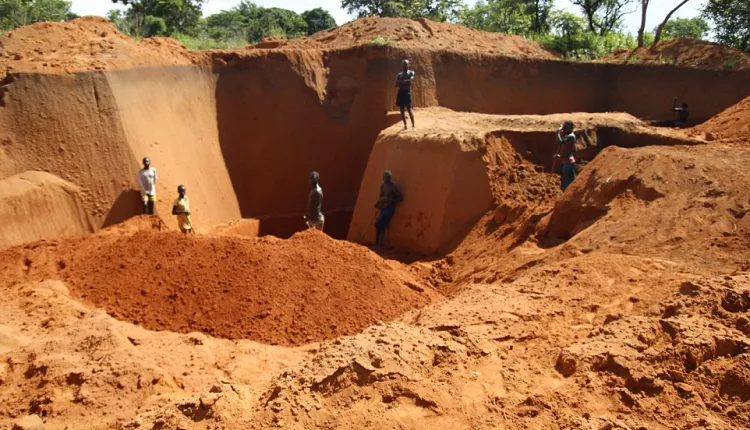 Berending villagers have blasted the Geology Department for "wrongfully" taking full control of their mining sites – causing "reckless" environmental damages to the village.
This comes amid dispute between the current leadership of the village development committee (VDC) and some elements they believed are members of the former VDC.
The village has two mining sites -gravel and sand – which profits are used for the village's development projects including health centre and skills centre by the current executive of the village development committee.
However, the village was plunged into a powerless dilemma after the Geology department allegedly stepped in to take control of the mining sites following a row between the current VDC and some elements believed to be members of the former VDC.
Muhammed Sonko, chairman of Berending village development committee, told reporters the community was informed that the Geology department is now going to control "our mining site and they will be giving our benefits to the Area Council to hand over to the community."
"But to our surprise Berending was not called to put up a representative to know how much is to be collected, and again we understand there was no GTR issue because if it they are representing the government, we believe that there should be some sort of revenue collected receipts to be represented in case of tomorrow.
"That was never done and Geology doesn't bring any staff to our mining site," he added.
Two-year on later, the village was given more than D200,000 to fulfil some needed developments.
"When we demanded our money, they asked us to draft a budget and we drafted our budget which included our skills centre, health centre and the youth football field as our priorities.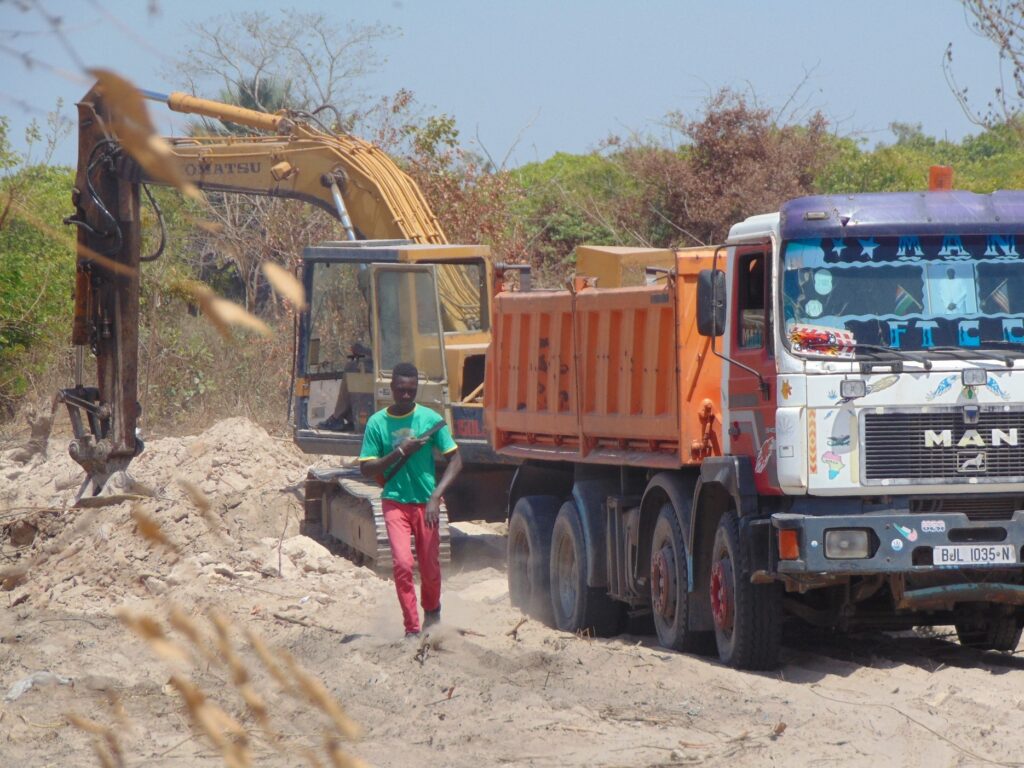 "But to our surprise we were given D241,900 dalasis for that one year six months or even more. We are in a very funny position because the Geology people came to us again and told us that our second payment for the two years is done D135,000 of which we didn't receive," Mr Sonko explained.
Now the Berending through their village development committee is demanding their full control over the mining sites or total closure of them.
They hit out at the action of the Geology department of causing a reckless damage to the sites which has threatened a serious environmental damage to the village's only vegetable garden which feeds thousands of Berending residents.
Sonko continued: "The presence of Geology in Berending is not beneficial to the community and if they close the quarry it's better because it is doing more damage than good.
"If there is benefit, it's going to Geology not Berending and the way the mining site is going, we may lose our vegetable garden because presently there is no route to the site. Everywhere has been damage.
"So, the little the community is making from the site, if the community cannot get such benefits rather than dispute, can't they close the site. There is no benefit.
"If Geology cannot leave us independently on our site, let them close it because I don't see GTR which is going to government coffers. A government representative at such a place should be a government staff."
The Geology Department could not be reached for comment.
Reporting by Adama Makasub