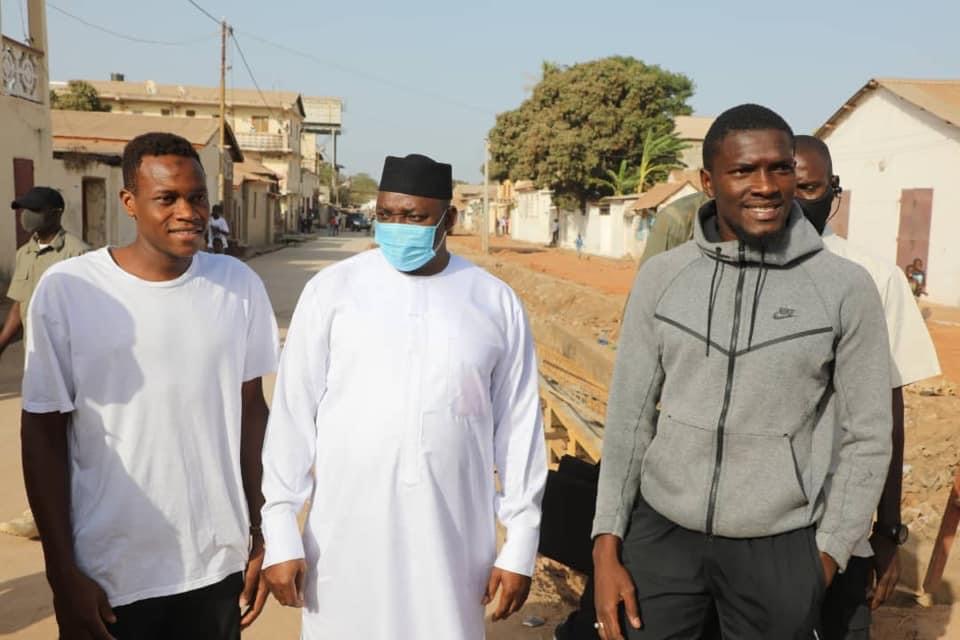 A small crowd of people cheered President Adama Barrow in Banjul as he toured the city to inspect some of his government's infrastructural developments.
A lady who walked to President Barrow praised him for the developments he is bringing to the country.
"Walk easy and talk easy this president Adama Barrow," the lady said in a video posted on the president's Facebook page Barrow PORG.
Meanwhile President Barrow said: "I went to Grant Street in Banjul, this evening, to do a spot check on the state of the rehabilitation work.
"I felt proud that my government has undertaken the roads rehabilitation, sewage and drainage project to improve the image and services in the capital city Banjul."
Reporting by Adama Makasuba