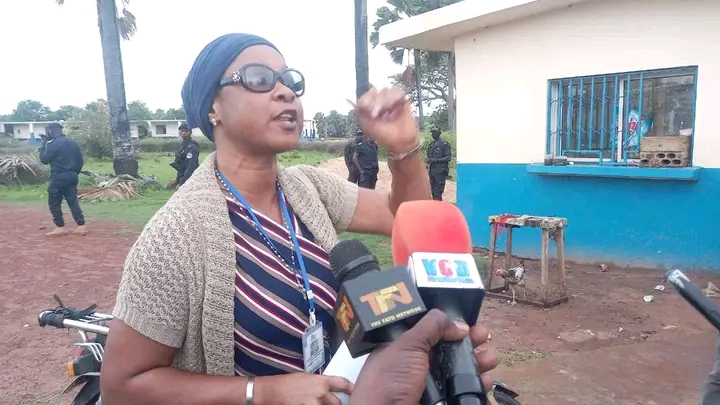 Neneh Freda Gomez, spokeswoman of Citizens Alliance, has squabbled with a policeman after she was denied entry to a disputed property in Bijilo despite court ruling in her favour.
The incident was captured in a viral video that was widely shared online.
It showed Ms Gomez taking out her phone to take pictures of a document as police officers mount barricade at the residence gate.
The policeman whose name could not be established in the viral video used his hands to throw the mobile phone off Ms Gomez's hand.
"Hey, I am not putting it on you, I am opening an email, if you spoil my phone you will pay for it," Ms Gomez was heard saying to the officer.
And the policeman replied to say: "don't put it [the phone] on me."
'Give me this. F****g look at what I am doing," ired Ms Gomez fired back at the policeman.
"Yes do it again, because you are putting it on me," the policeman told Ms Gomez.
"That is not true. Look at it. Get away from my face. I am looking at my statement and you are saying what. Do it again and see. You better not throw away my phone again," she said.
Later on, another policeman intervened who asking his colleague not to squabble with her.
Gomez, who owned the property along the Bijilo beachfront, had successfully sued the government at the high court over the property.
But the government is said to be flouting the court ruling to grant her and the other owners access to the property.
It is alleged that the property has been earmarked by the government for the construction of a hotel to accommodate delegates to the OIC summit in Gambia later this year.
Reporting by Adama Makasuba