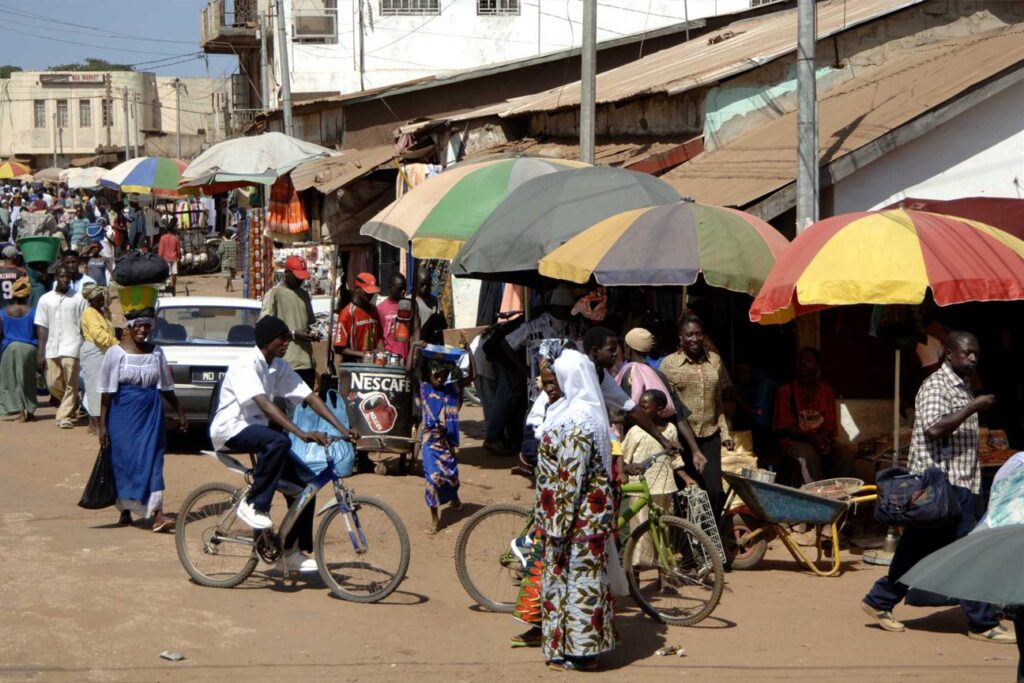 The Gambia's gross domestic product (GDP) is expected to decline to 4.5% in 2022, according to the International Monetary Fund (IMF).
Gross domestic product (GDP) is a measure of the country's economy over a period of time (usually one quarter or one year).
"Owing to the repercussions of the war in Ukraine and the lingering effects of the COVID-19 pandemic, GDP is forecast to grow by 4.5% in 2022, a downward revision from the 5.6% forecast at the time of the 4th ECF review," said Ivohasina Fizara Razafimahefa, head of IMF mission team to The Gambia.
The country's inflation rate entered two-digits territory in April 2022 and reached 12.9% in August 2022
"The authorities are taking measures to address the implications of the multiple and large exogenous shocks.
"Revenue collection on fuel products was reduced to contain domestic fuel price increases. Improved collection of non-oil related taxes and prudent budget execution helped contain the overall fiscal balance at 2.4% of GDP at end-June 2022. Nonetheless, pressures have intensified, and some budgetary slippages were noted at end-September 2022," Razafimahefa added.
He stated that to tame inflation and anchor inflation expectations, the Central Bank of The Gambia increased the policy rate twice by a total of 2 percentage points, bringing the rate to 12%.
"The monetary policy stance will be tightened further, as needed to contain inflation.
"To address foreign exchange market pressures, the CBG will henceforth ensure a smooth functioning of the forex market, and the exchange rate policy will aim at restoring the equilibrium between supply and demand," he said.
IMF said The Gambia's economic growth is expected at 6% in 2023 and 6.5% in 2024.
On Tuesday, the IMF loaned The Gambia $6.4 million to help it tackle inflation and foreign exchange market pressures.