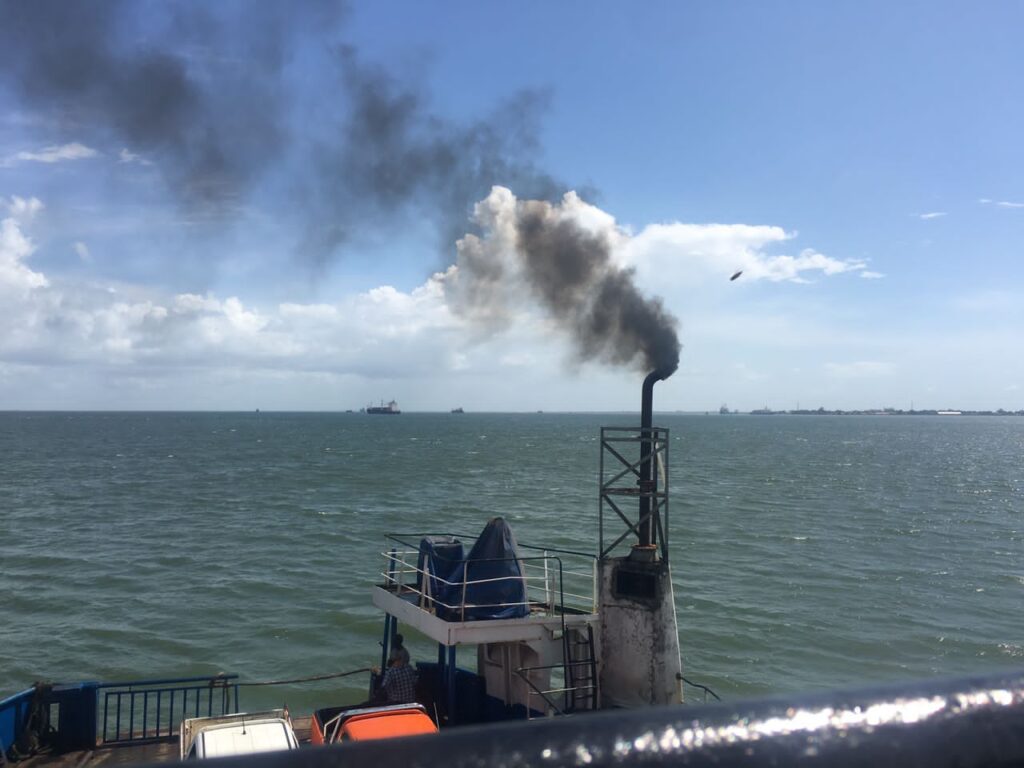 Onboard passengers from Barra to Banjul raged at the ferry service management for allowing Kanilai to ply the route while one of its engines continuously emits disturbing smokes.
As the air was blowing from West to East while the ferry was plying to Banjul today (25 Sept), passengers on the top decks of the ferry could be seeing covering their mouths and noses with their hands as others used clothing to avoid inhaling the thick plumes of smoke.
Binta Suso, a breastfeeding mother, was among those seated on the top deck with her daughter struggling with the smoke.
"The smokes are unhealthy and can cause serious health complications to the passengers on board the ferry. They should try and get a new ferry," she told Gambiana.
"Inhaling these smokes after paying fees is undone because these smokes can lead to a health complication.
"The government should help and considers the passengers on and this can drive away tourists visiting the countryside.
"They could have placed the ferry on maintenance to avoid any problem. We are appealing to the government to kindly take Kanilai ferry for maintenance," Falou Sall, another passenger said.
"This is absolutely unhealthy and dangerous," a passenger who doesn't want to be named told Gambiana, adding "boarding this ferry is risky.
"It can breakdown in the waters at any time. The ferry service management should take this ferry off service for maintenance."
The ferry service management was contacted for comment.
Reporting by Adama Makasuba