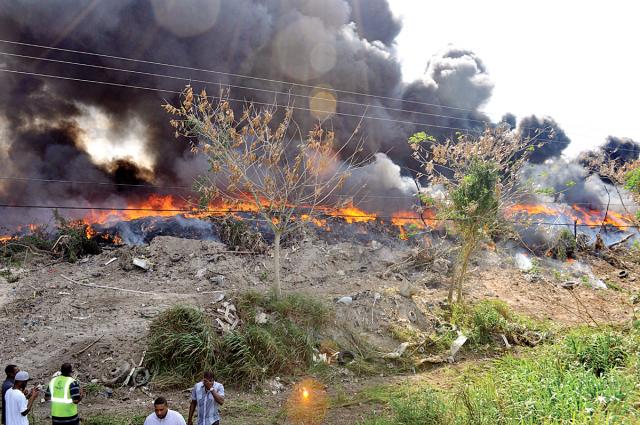 Police say they have arrested on Sunday a suspect accused of arson at the Bakoteh dumpsit. He is one of three suspected arsonists police were looking for.
Manhunt has been also launched for the other two suspects. The unnamed suspect is helping police in their investigations.
A statement issued by the Kanifing Municipal Council on Monday warned trespassers to desist from such illegal activites on the dumpsite for their safety.
"The General Public is hereby notified that three trespassers of which one is apprehended lit a fire at Bakoteh Dumpsite earlier today.
"The Fire Service have been on scene for hours however given their limited capacity KMC has hired septic emptiers to pump fresh water to aid the efforts of the fire service. The fire has been contained so far with the help of a D8 bulldozer which has created trenches to keep the burn area limited (contain the fire).
It added: "We apologise to the residents nearby for the smoke and would like to assure them that our service departments are doing all they can to arrest the situation.
"Our teams are working hard to ensure a perimeter wall to secure the site is in process and building will commence in the near future."
Reporting by Adama Makasuba