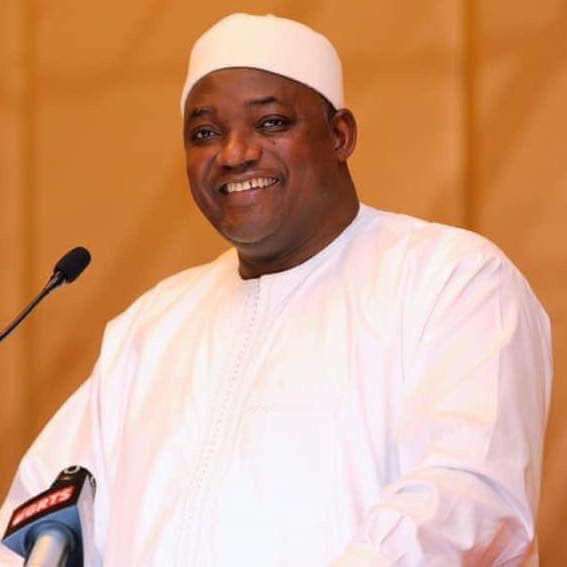 President Adama Barrow has officially registered his new political party today with the Independent Electoral Commission (IEC).
The new party is called the National People's Party (NPP) and its official party colour is dark grey. The party's symbol is a white horse and its motto is Peace, Progress and Unity.
President Barrow is named as the interim secretary general and party leader of the NPP.
A press release from the IEC announcing the registration of the new political party states:
"The Independent Electoral Commission hereby wishes to notify the general public that having met the requirements for registration under section 105 of the Elections Act 2009 (as amended), a new party: National People's Party has this 31st day of December 2019 been duly registered as a bona fide political party."
The party's headquarters is registered as Churchill Town.
The president, who left the United Democratic Party after falling out with his former godfather Ousainou Darboe, had always kept his political cards close to his chest.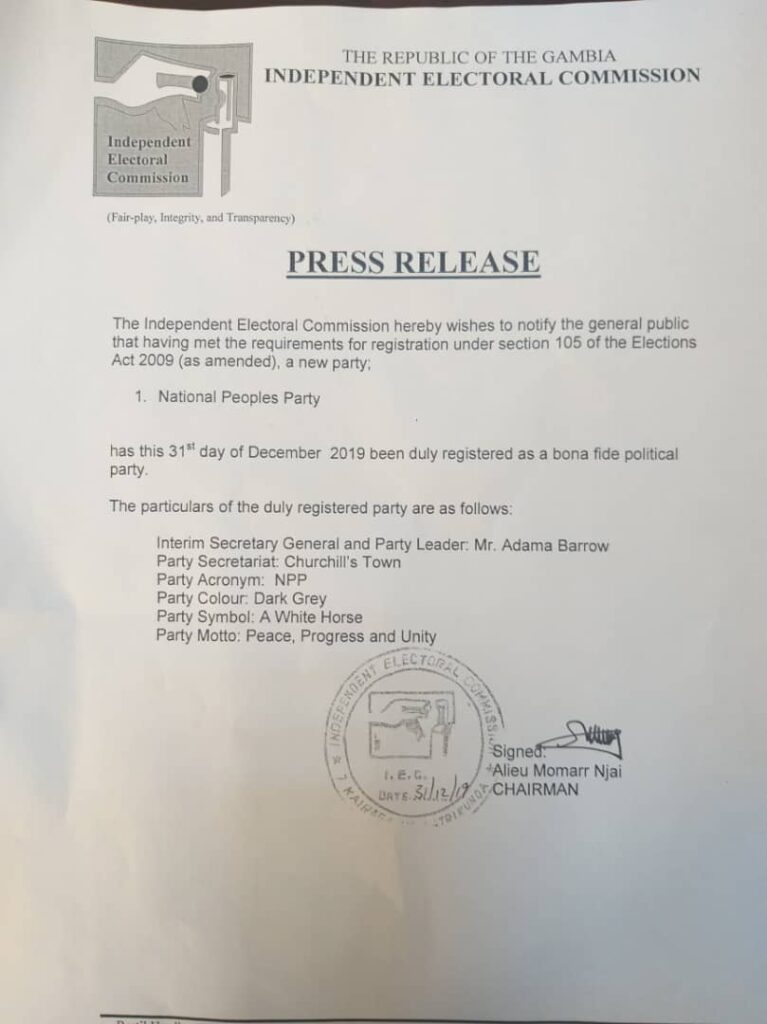 Many pundits believe Mr. Barrow's new political party will be to the disadvantaged of his former UDP party as several senior party officials have defected to the president's camp.