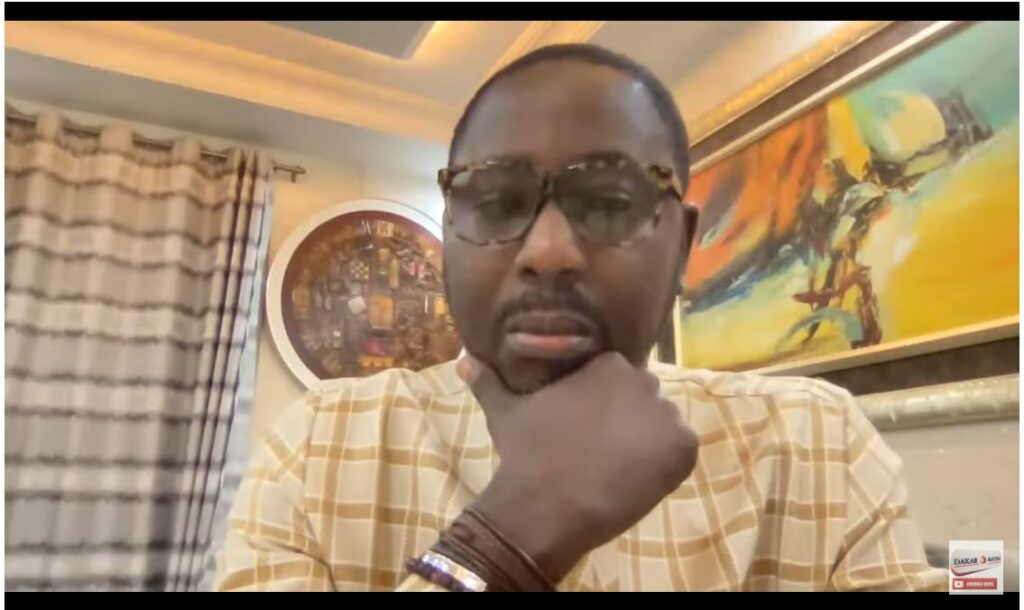 A Senegalese investigative journalist and prominent government critic who was arrested last weekend was charged on Wednesday evening with endangering national security, according to the court's ruling cited in the local media.
The decision comes amid a wave of public outrage over what is seen as a brutal attack on freedom of speech undermining Senegal's democracy.
The arrest followed a livestream broadcast in which Niang showed documents implicating the gendarmerie in the spying on opposition leader Ousmane Sonko who was arrested in March 2021 on disputed allegations of rape.
The other charges raised against Niang included dissemination of false news to discredit public institutions and concealment of administrative and military documents.
"Repeated, unfounded and unacceptable attacks have been observed for some time against the defense and security forces," said Public Prosecutor Amady Diouf in a statement, suggesting that Niang's actions posed a threat to public order.
The civil society has condemned the action as politically motivated.
"The concocted charges certify the autocratic brutality of the regime which captured Senegal with liberticidal excesses. Shame on those bands of faithless gladiators who wager their survival on the law of cowardly force," wrote journalist from Impact.sn Momar Dieng on Twitter.
The Coordination of Press Associations has called for Niang's immediate release, urging people to "mobilize and face up to attempts to intimidate and weaken the press."
The government of Macky Sall — who has refused to deny accusations that he is intending to seek an unconstitutional third term in the 2024 election — has resorted to increased use of force against the opposition last year.
Senegalese authorities should drop all charges against journalist Pape Alé Niang, release him, and reform the country's laws to ensure journalism is not criminalised, the Committee to Protect Journalists said Monday.
By Josef Skrdlik
OCCRP