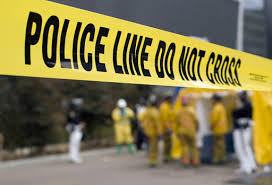 Police have arrested two suspects for killing a 20-year-old man in Sanchaba Sulay Jobe.
The victim has been identified as Amadou Saikou Bah.
The suspected killers are both 17-year-olds. One of the suspects is a trainer welder while his colleague is a mechanic.
"We can confirm that both [suspects] are arrested and a case file is already opened and transferred to the Child Welfare Unit of the Police for further investigation," police spokeswoman Cadet ASP Binta Njie told Gambiana.
At least six people have been killed in the last three weeks alone amid a rise in violent crimes.
Gambians have called for a return of the death penalty to tackle the spate of killings in the country.
On Sunday, President Adama Barrow called on religious and traditional leaders, parents, school teachers, business operators, youth organizations and community influencers to help in complementing his government's efforts in promoting a culture of peaceful co-existence.
Reporting by Adama Makasuba