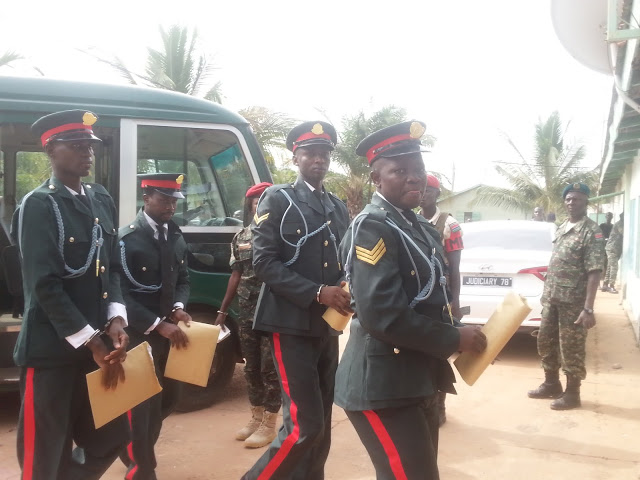 Eight soldiers of the Gambia Armed Forces have been convicted of treason after a court martial trial at Yundum Army Barracks on Friday. The soldiers were put on trial accused of plotting to overthrow the government of President Adama Barrow.
The presiding judge of the court martial, Colonel Salifu Bojang, announcing the verdict said the eight men plotted to overthrow the legitimate government by plotting to stage a mutiny, seize control of the army armouries, arresting senior army officials including the army commander as well as government ministers.
The twelve soldiers were arrested and charged in 2017 for being part of a secret WhatsApp group that had plotted to overthrow President Adama Barrow's government through a coup d'état. They were accused of plotting to reinstate the former president Yahya Jammeh.
During the course of the court martial four of the arrested soldiers were cleared for lack of evidence.
But the other eight soldiers were found guilty of treason and sedition after a two year trial.
The convicted soldiers are Captain Yahya Jammeh, a former aide to former President Yahya Jammeh, Lieutenant Abdoulie Jarju, Lieutenant Yahya Jammeh, Sergeant Babucarr Sanneh, Sergeant Malick Bojang, Lance Corporal Abba Badjie, Private Mbemba Camara and Private Alieu Sanneh.
The presiding judge, Colonel Salifu Bojang, said the soldiers will be sentenced on Monday May 27.