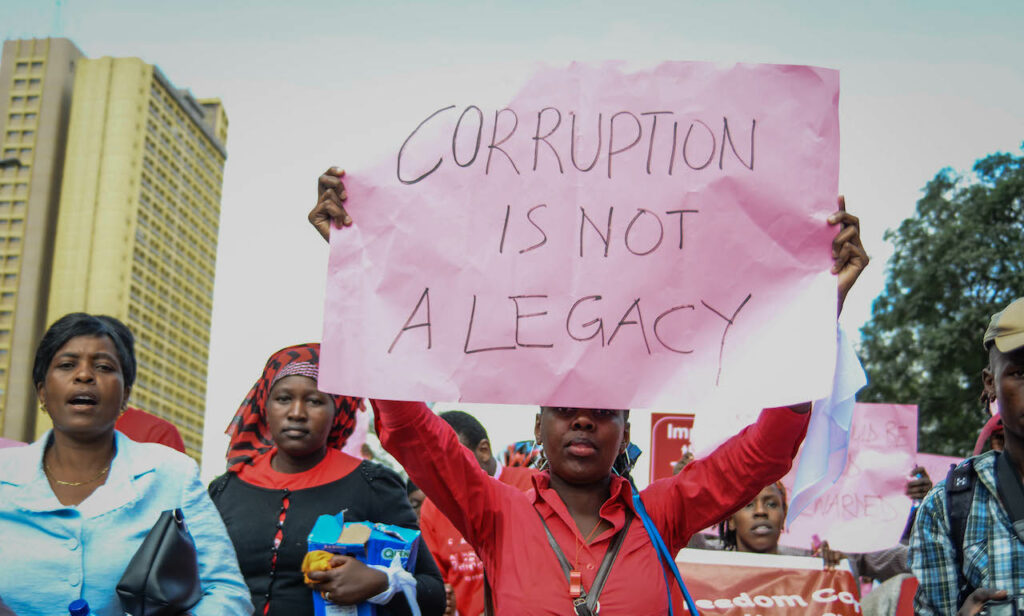 Corruption, for a long time, has been the wheel driving the Gambian economy, bringing illicit comfort to many lives and pursuits. There can be no doubt that the current and past political dispensations in the country often fail to win lasting victories about progress in the fight against the hydra, corrupt practices in the Gambian public sector and in the society at large.
Of course, the fight is not total, comprehensive and all encompassing. The economic and political interests of the dominant power block within the ruling class continue to impede and shape the anti-corruption crusade.
The bigger ideological question remains, however, whether it is possible for a ramshackle political-economy of a country like ours, founded on internal and external capitalist exploitation and ruling class corruption, to wage a war on corruption, which is like waging a war on itself.
Moving this intervention away from an ideological contestation, it can be postulated that what the current economic hardships in the country reveal, in many ways, is that in a country like ours, if and when corrupt practices in government and society are combated or massively disrupted (even by ruling class hypocrisy), it is inevitable that there will be "disequilibrium" in many lives and endeavours, which for so long a period of time, have been sustained on, and nurtured by corrupt practices.
Pending the time the long and much awaited "the Gambian revolution", is brought about to put an end to ruling class exploitation and corruption, what many of our fellow compatriots who economically are hard hit in this period of national hardships, need to do is not to crave for a return to the era of unchecked or undisrupted corrupt practices, so that "normalcy" can return to their lives. That normalcy was an aberration. What is required is a sort of moral adjustment programme.
There is a need to accept that there must be a departure from the era of acculturation to corruption. Corrupt practices and proceeds of many un-investigated and unpunished crimes have, for years, been the foundations of many thriving businesses, celebrated financial successes, economic breakthroughs and miracles. Corruption has been a major wheel driving many of these accomplishments.
It is high time that the values of education, hard work, honesty, discipline, aversion to crimes and corrupt practices, and innovation became the drivers of the Gambian economy; and the catalyst of personal successes.
This is the only route to a future of personal and societal prosperity for a country whose youths are now preoccupied with violent crimes (armed robbery, robberies, money making rituals – yahoo plus), debauchery, narcotic drugs, frauds, pool betting and lottery. A lean integrity is better than a fat criminality.
By Alagi Yorro Jallow