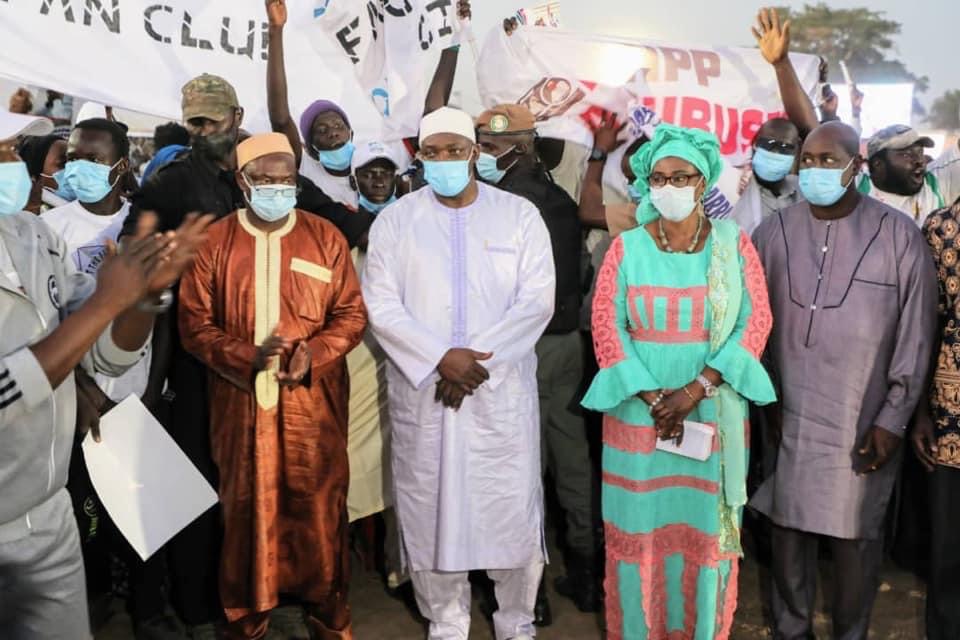 About 75 supporters of opposition parties, UDP, GDC, APRC, and NCP, in Sanchaba Sulay Jobe have reportedly defected to President Adama Barrow's National People's Party (NPP).
The defectors said they joined President Barrow's NPP in order for him to consider their village in his development initiatives.
They also lamented that Sanchaba has no market, school or hospital and that the village is inaccessible.
"We want President Barrow to do something for us. The community has no access road and they go as far as Bakoteh for shopping every day for feeding," Masamba Colley, one of the defectors said.
He said he was a very active APRC supporter and he still has the APRC membership card and described President Barrow as "God given" as he called on all Gambians "to rally behind the President because he is a man of peace and development oriented."
"I don't oppose any leader. Barrow will win in 2021. Barrow is our Barrow and we should all support him," he said.
"We do not have sufficient water supply. There is no hospital or clinic here. We do not have a school. We lack a car park. Sanchaba has always been left out of government development programmes."
Kasamanding Ceesay, also a defector, said: "Even if you offer a taxi man D300 to bring you here they will refuse."
The ex-UDP supporter said women in Sanchaba "are suffering".
Alagie Karamo Touray, a former NCP supporter, said President Barrow was elected by the majority of Gambians, adding "People should unite and support Barrow. There are people going around deceiving the masses and no one should listen to them."
Ansu Kanteh, also a former supporter of NCP, Mamudou Ceesay, from UDP all made similar comments, adding that the majority of the GDC supporters were women and they all indicated that they now left for NPP.
Reporting by Adama Makasuba