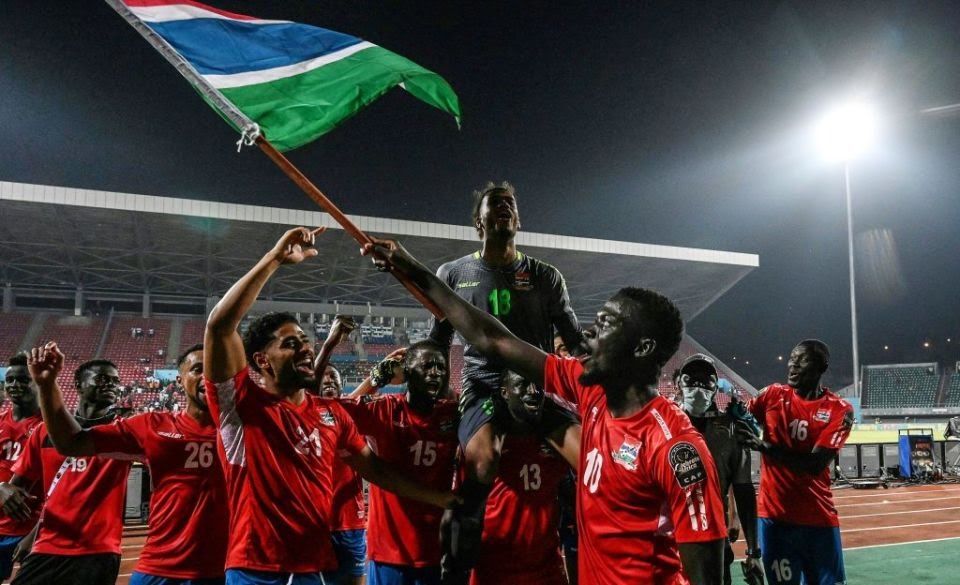 The Gambia will face Chad in the African Cup of Nations (Afcon) 2023 preliminary rounds in Banjul.
The draw for the preliminary round was made on Thursday in Doula, Cameroon.
Twelve least-ranked teams, as per latest FIFA Rankings, will be divided into two levels.
The top six sides will play against the bottom six in a two-legged encounter.
The preliminary round matches will take place during the FIFA international window between March 21-29.
The aggregate winners will then join the remaining 42 countries in the group stage of the qualifiers. The Afcon 2023 finals will be hosted by Cote d'Ivoire.
The Gambia Football Federation said Gambia ranked amongst the 12 least teams in Africa before the current Afcon tournament gets underway
"With The Gambia set to make serious inroads in the next rankings to be released by the world football governing body following its blistering start to its maiden AFCON campaign, progress into the next stage could see The Scorpions get a more favourable draw with that edition also to take into consideration the most recent rankings as the time of the draw," the federation added.
"However, the irony for many is that even after finishing levelled on seven points with Mali in Group F and having defeated both Mauritania and Tunisia, in its debut campaign in the competition, The Gambia will still be forced to start its assault on qualifying for back-to-back tournaments in the gruesome preliminaries even if they become African champions on February 2022," it continued.
Draw
Gambia v Chad
Eritrea v Botswana
Sao Tome e Principe v Mauritius
Djibouti v South Sudan
Seychelles v Lesotho
Somalia v Eswatini
Reporting by Adama Makasuba