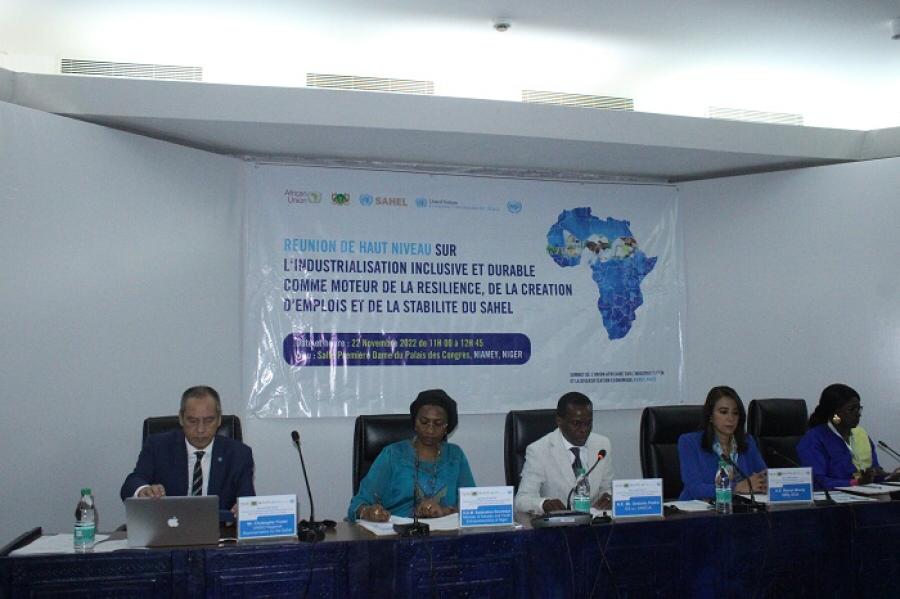 African Sahel nations have discussed plans to address the region's migration crisis and recommended job creation for youth and the unemployed.
Officials from the Sahel are attending a summit in Niger that seeks to pave the way for countries to come up with an inclusive and sustainable industrialisation programme to address the challenges facing youth and women in the region.
Abdoulaye Mar Dieye, UN Special Coordinator for Development of the Sahel, told the summit that the policies in youth and women development are not operationalised "because what Sahel need is active action to be taken in mitigating the underdevelopment of the youth.
"All the policies on the development of young people and women should be implemented at the final decision declaration of Niamey AU summit."
According to him, local engagement is essential in economic growth of Africans, adding that African countries cannot achieve anything in isolation.
He called for the improvement in the lives of youth and women in Western and Northern African countries.
Salamatou Gourouza, minister of Industry and Youth Entrepreneurship of Niger, said women and youth need to be integrated in the small and medium size (SME's) businesses by getting them involve in decision making.
"The governments should make policies and programmes with youth however not to impose their decision. It is a need to eradicate insecurity among the youth folk," she said.
Reporting by Mariama Marong