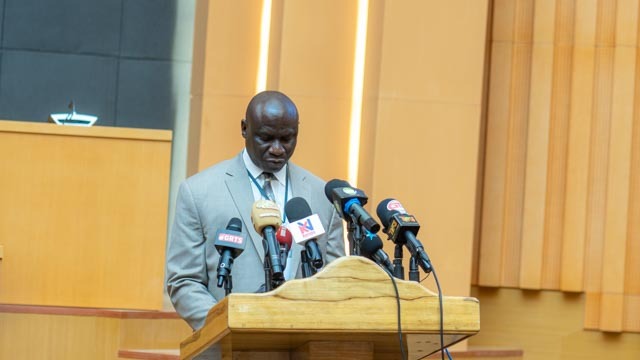 African central bank governors have called on their governments to reduce the high dependence on the so-called developed countries.
The call was made at a week-long summit of African central bank governors in Banjul.
Speaking on the group's behalf, governor of the Central Bank of Gambia Buah Saidy, who doubles as the vice chairperson of the assembly of African central banks, said:"we have everything in our arsenal to build economies that are robust and resilient, improve food self-sufficiency and disaster preparedness and reduce dependence on other parts of the world for survival.
"Improving financial inclusion that ensures that everyone is carried along is crucial and technological innovation is the engine in this regard."
Mr Saidy added that since the food crisis of 2006 that affected some countries in Africa "we have continued to witness major external shocks, including the financial and economic crisis of 2008/9, the commodities crises of 2014, the COVID-19 pandemic and now the Russia-Ukraine war.
"While the crises cited above have devastating consequences on our economies, they provide lessons and opportunities to consolidate African solidarity, adhere to multilateralism and shift global markets towards Africa. Being proactive is essential."
The week-long summit on digital innovation in financial services in Africa will explore opportunities and challenges for central bank digital currencies in the continent.
Reporting by Adama Makasuba