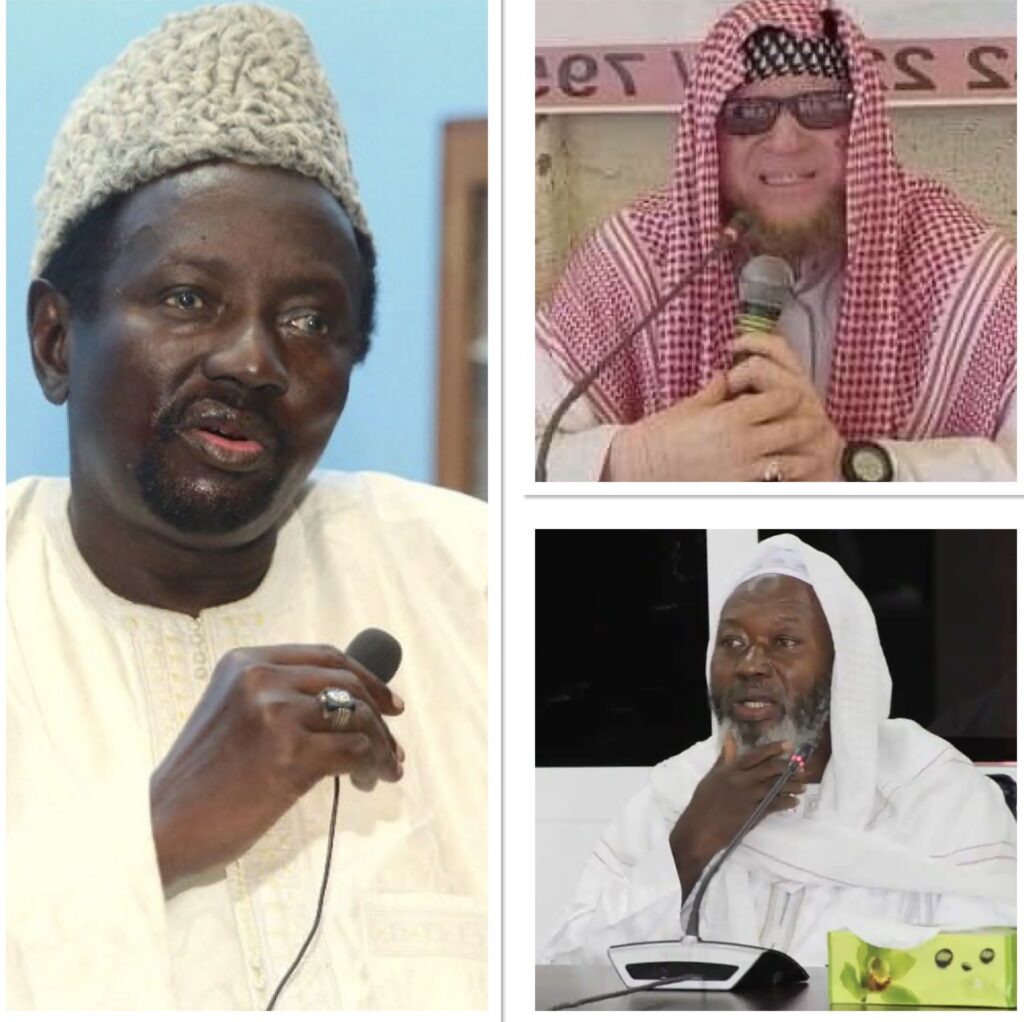 Ahmaddiyya Muslims Jama'at in The Gambia has written to reports Imams to President Adama Barrow for "instigating hate, threats and spreading false allegations" against the group.
"Your Excellency, we have concerns pertaining to some of the Wahabi/Salafi scholars and Imams in the country notably Imam Abdoulie Fatty and Sheikh Chebbd Oggo Cham.
"These two and others among their scholars and Imams have been instigating hate, threats and spreading false allegations against the Ahmadiyya Muslim Jama'at.
"The aim of these scholars is not to only to create violence or atrocities against the Ahmadiyya Muslim Jama'at members but also against other Muslim sects, other faiths and the government of the country.
"On Saturday 30th November 2019 at the graduation ceremony of The Movement for Islamic Research and Da'wah held at Chaddafi Mosque, Serekunda, Imam Abdoulie Fatty informed at that gathering that 'You should all endeavour because this country belongs to all of us not only those who learned ABC.
"This country was governed by some other people in history who have no knowledge of ABC. We have kings who don't know ABC," Amir Baba F Trawally said in an open letter to President Barrow.
"We have chiefs (Seyfolo) who don't know ABC. You are the best people to run this country, if you have memorized the book of Allah and been able to read ABC you are obviously the one fit to govern our affairs.
"Let us not set ourselves backward, that is not salafism to say that we will allow people to continue ruling us and they will continue sitting on our heads that is not salafiyao"
"On the 21st February 2020 at Mahad Talinding Arabic School, Imam Abdoulie Fatty stated that '…They questioned one of our elder's here that, if someone accepted Ahmadiyyat what should Muslims do to that individual? He didn't respond to that question. His response should have been that he should be killed outright without a second thought.
"This verdict was issued by the Holy Prophet (saw). It is not us who demanded that they should be killed or that it is our intention to do that but instated it is the Holy Prophet who commanded that, whoever deno person should be killed.
"On The Standard Newspaper issue of Tuesday 7th June 2022, an interview of Sheikh Chebbo Oggo Cham was mentioned with the heading 'Chebbo warns of consequences if Imams get arrested over stance on Ahmadis.'
"Imam Abdoulie Fatty made a similar threat during their recently held Conference on Thursday 2nd June 2022 at Talinding Islamic Institute stating that 'Parliament be careful, if this religion is spoilt, even if you bring all the soldiers in Africa, America and the whole world, we would hit each other here and nothing would stop that from happening.
"All your securities would be spoiled and destroyed. Stop this useless religion."
"The same Imam also made similar threatening and inciting remarks against Hon. OJ Jallow and Hon. Touma Njie argued that the duo could have been beheaded if they'd made their mosque comments in the time of Hazrat Umar Bun Khattab on December 20th 2019.
"We wonder why they are using school premises in front of students, teachers and others spreading hatred and inciting violence. Anybody is allowed to preach about his or her faith but not to castigate, abuse and insult the leaders of other faiths," he added.
Reporting by Adama Makasuba