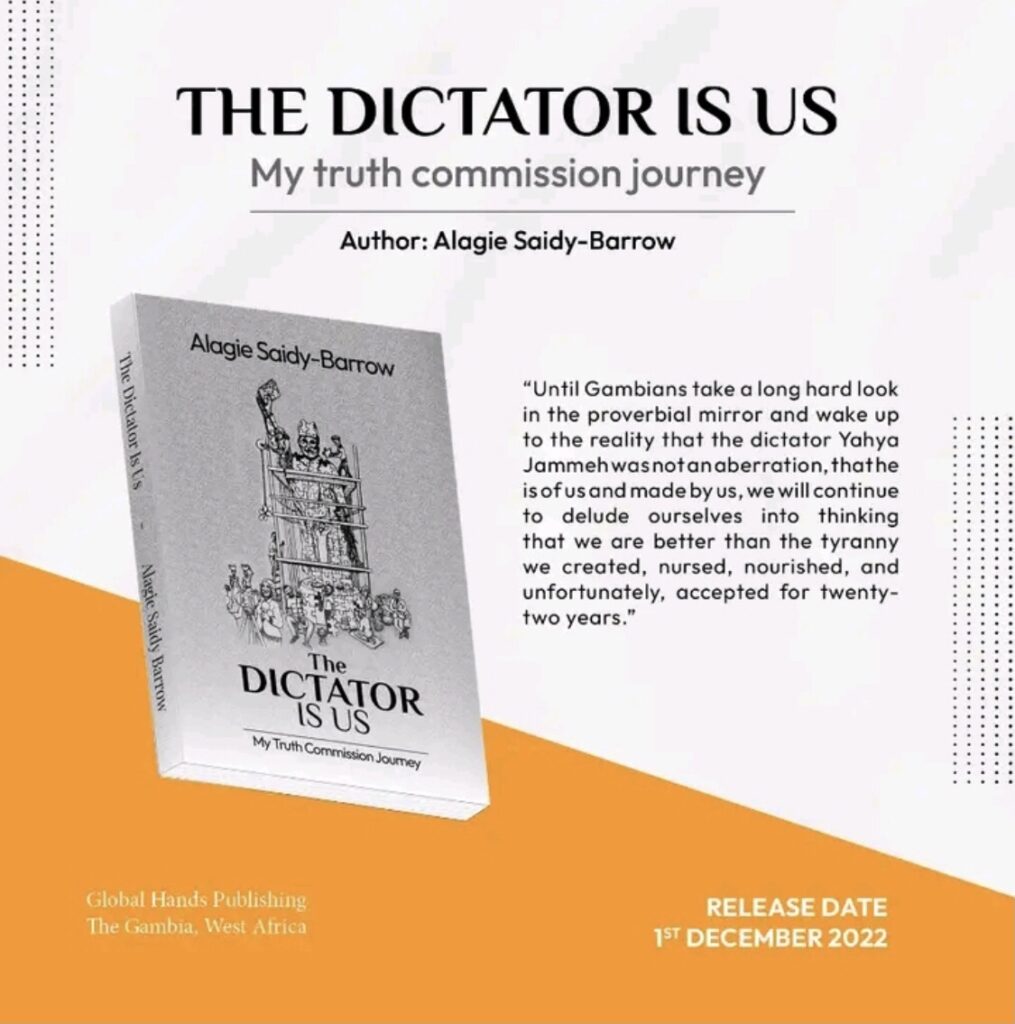 The former director of Research and Investigations at the Truth, Reconciliation and Reparations Commission is set to launch his much-anticipated book titled 'The Dictator is us, my truth commission journey' in December.
Alhagie Saidy-Barrow, who is also a former US army captain, is widely known for his stand on justice and freedom.
He is among the leading Gambians who stood against former Gambian dictator, Yahya Jammeh's 22-year brutal rule.
Mr Saidy-Barrow, who is widely followed on social media platforms, informed his fans that: "I'm working with a dedicated group of Gambians under the umbrella of Global Hands Publishing. Our target is to get the book released on December 1st and launch it in The Gambia sometime in December.
"Other countries will follow sometime in 2023. The publishers are doing all they can to get the books in The Gambia by mid December."
"For those outside The Gambia, the book will be available online on major book-selling platforms by December 1 barring any hiccups.
"I cannot say how grateful I am for all your support through the years. Without you all, I would not have had the heart to start writing this book. So thank you all.
"Importantly, my share of any proceeds from this book will all be dedicated to the victims of the APRC government. I'm not yet 100% set on the modalities of how to do this but the proceeds will definitely be for the victims. I welcome ideas and suggestions on how to ensure we can setup a lasting project that will benefit the victims of the Jammeh/APRC tyranny," he added.
Reporting by Adama Makasuba