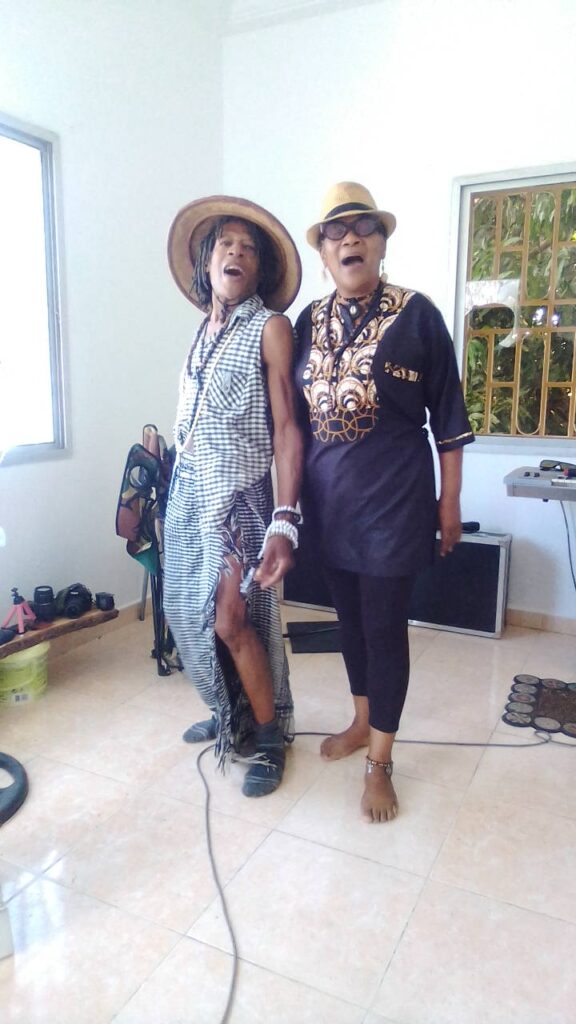 An American couple, who recently returned to The Gambia to settle permanently, has unveiled plan to invest in the nation's music and culture industry.
Lucky Smoothstone, who has adopted the Gambian name Ebrahma Amadou Jallowand his wife Anita Joyce, Fatima Taal Jallow, said they are fully funded to start operating the school which they said would be free of charge for Gambian children who want to study music.
After tracing their origin to The Gambia, the couple decided to finally migrate from the United States to the country, which they said since landing in the country, they have been supporting Gambians with financial support.
Speaking to Gambiana, Anita Joyce [Fatima Taal Jallow], said: "we're here to do music to develop talent in order to convey a message or to carry out a message. So, one of the things the investments that we have started on to begin is to build school."
She added: "We already have the land and have made the connection especially in the U.S for funds and supplies, and we have a teacher here.
"We are very interested in tourism; we know that The Gambia is the tourist hub of Africa.
"We are planning a huge conference for all of the African diasporas who are interested in coming [to The Gambia]," she said.
When asked how soon can the nation expect the operation of the school, Lucky Smoothstone said: "It now depends on the movement of the people, we have been there quickly," adding "we can do things in a day, so if we have a team work we going to do this as quickly but efficiently it should be done."
Reporting by Adama Makasuba