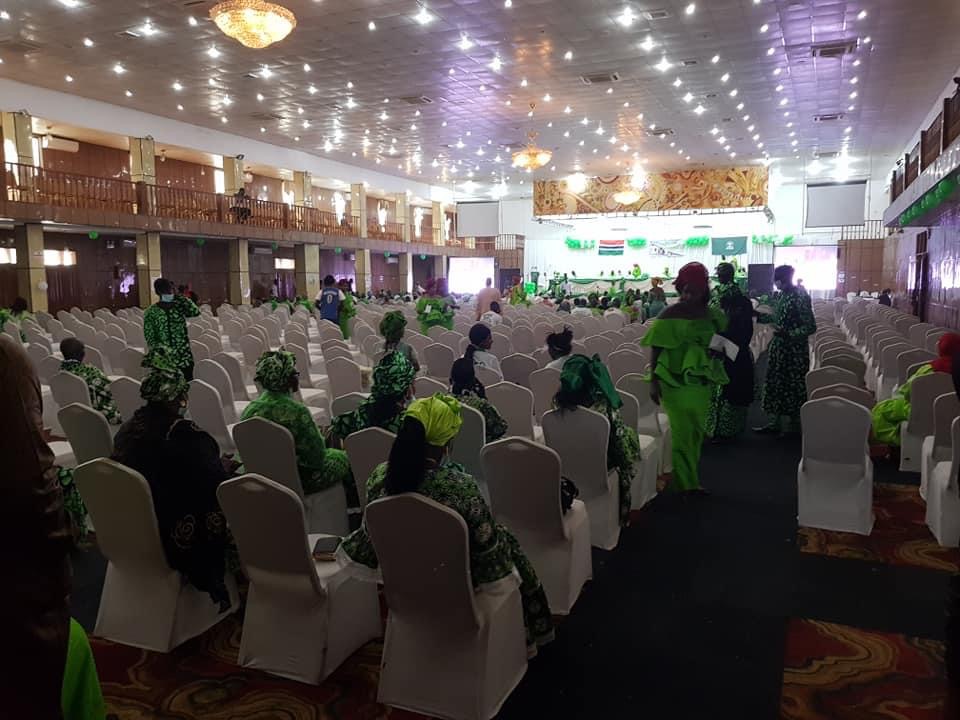 The former ruling APRC party congress kicks of today at Pencha Mii hall in Kololi.
Hundreds of APRC supporters dressed in the party's green colour gathered in Kololi for the seventh nagional congress since leader and former president Yahya Jammeh was forced into exile.
They chanted songs of praise for former president Yahya Jammeh saying "Babili Mansa honourable man who gave poor people food to eat."
Despite Jammeh's disqualification from running in the December 4 presidential election, he is still the party's flag-bearer and leader.
Mr Jammeh has been living in Equatorial Guinea following his shocked defeat to Adama Barrow in 2016 presidential election.
Last month a news report that the exiled leader was planning a return was branded "false" by the Barrow government who maintained that Jammeh was still barred from The Gambia as part of the agreement with Ecowas and the UN.
Jammeh still face the prospect of prosecution after being accused of torture and other human rights abuses by witnesses who testified at the government-backed Truth, Reconciliation and Reparations Commission, TRRC.
Reporting by Adama Makasuba