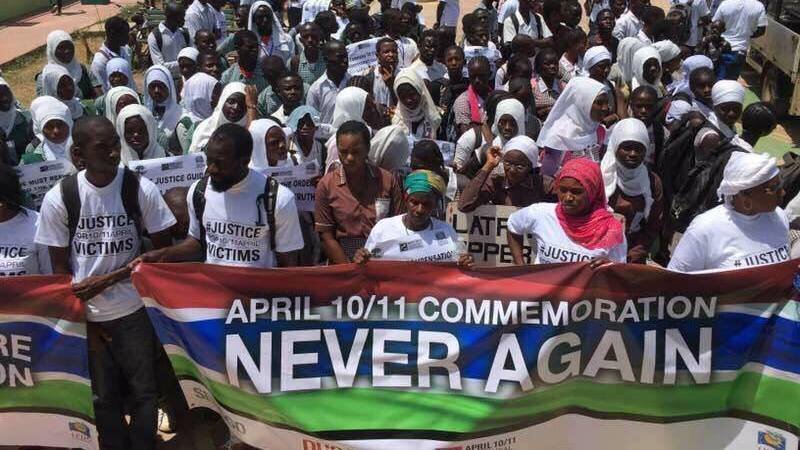 To the dead, we wish your souls a sweet repose.
To the grieved and those who continue to mourn of your loved one, we offer our heartfelt consolation.
To the wounded who are still in critical conditions and who are in pains, we pray for Divine healing and speedy recuperation.
To the scorched and traumatized April 10/11, 2000 survivors/ victims, we pray for protection and God's mercy.
To the heartless killers, your day of judgment shall come, and hour of retributive justice is very close.
And to the Government, whose criminal negligence, security deficit and anachronistic unitary policing system have allowed this recurring savagery and bloodletting, we demand for justice to the dead and the living.
The security and welfare of the people is guaranteed by the Constitution of the republic of the Gambia, one of the primary purposes of government. If this purpose was not forgotten or neglected, the dead of April 10/11, 2000 could still have been living, and the injured are likely to be living in safety.
May God grant our leaders the wisdom to do the right thing in our Country in order to prevent these cascades of calamities.
By Alagi Yorro Jallow