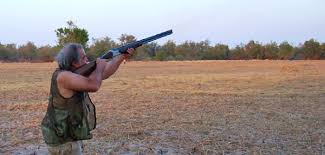 A hunting group of six French and four Senegalese nationals have been detained in Basse for alleged firearms offences.
The group were reported to have traveled from the Senegalese village of Gulunbu to Fatoto on a bird hunting trip on Monday.
Villagers alerted the Gambian army who arrested the group for possession of illegal firearms. The guns were said to have been confiscated and the police were investigating the case.
The army spokesman Major Lamin Sanyang confirmed the arrest and said the police were leading the investigation.