At least 17 people including Gambians have died after a fire in a New York apartment building.
Another 32 people were sent to the hospital, several of whom are in critical condition, according to New York Mayor Eric Adams.
The building where the fire occurred housed a large Gambian community.
Fire department Commissioner Daniel Nigro said they had found victims on every floor of the 19-storey block, saying the smoke was "unprecedented".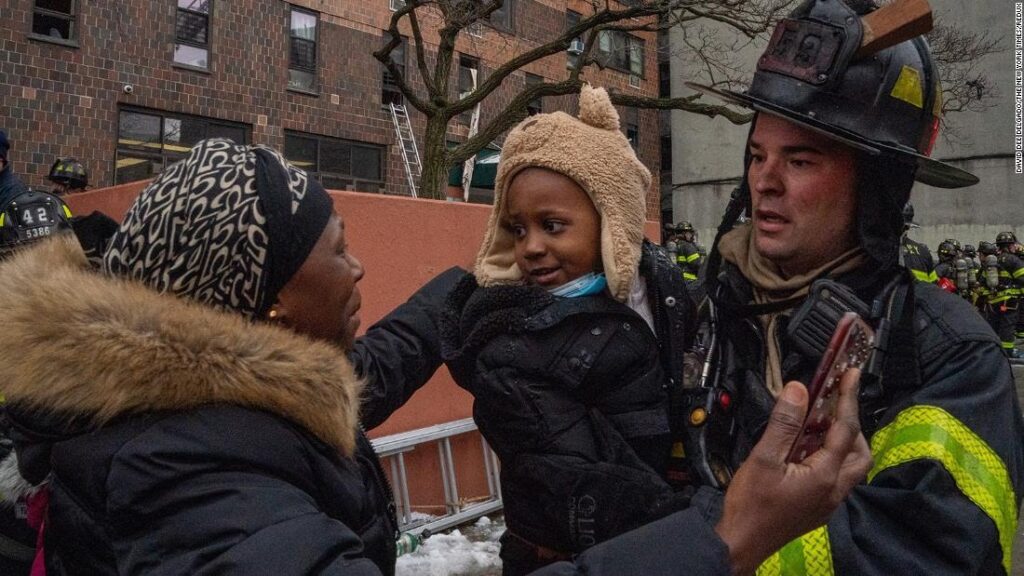 He told NBC News the death toll was the worst seen in New York for 30 years.
Sunday's fire broke out in an apartment that spans the second and third floors of the Bronx apartment block at about 11:00 local time (16:00 GMT), officials said.
Some 200 firefighters were sent to tackle the blaze, which officials believe was sparked by a malfunctioning electric heater.
Commissioner Nigro said there were two floors of fire, but the smoke had spread everywhere.
The door to the apartment where the fire started was left open, and smoke then spread to every floor, Commissioner Nigro told reporters.
New York Governor Kathy Hochul called Sunday's events "a night of tragedy", and pledged to create a victims' compensation fund to support survivors.
The Gambian ambassador to the US, Dawda D. Fadera, said The Gambia was "in a state of shock".
"We are a very small country of less than two million people and everybody knows everybody," he said.