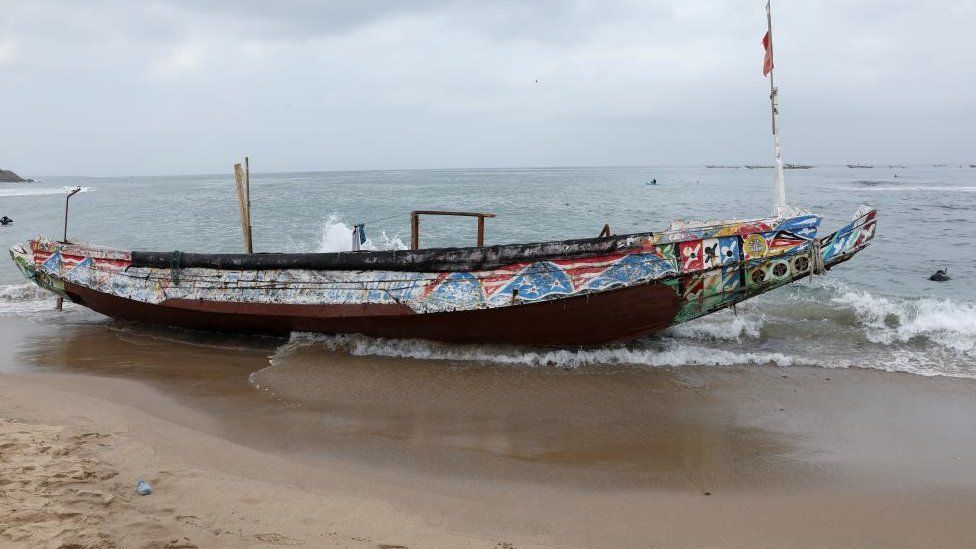 More than 60 Senegalese migrants are believed to have died after the boat they were travelling on from Senegal was found off Cape Verde, the International Organization for Migration (IOM) has said.
At least 63 are thought to have died, while the 38 survivors include four children between the ages of 12 and 16, an IOM spokesperson told AFP.
Police said the long wooden fishing vessel was spotted on Monday in the Atlantic Ocean off west Africa, about 150 nautical miles (277 kilometres) from the Cape Verdean island of Sal.
Initial reports suggested the vessel had sunk, but it was later clarified that it was found drifting. The vessel was located by a Spanish fishing boat, which alerted Cape Verdean authorities.
It was not immediately clear when the incident occurred, but according to survivors the boat left Senegal on 10 July with about 100 passengers on board.
Emergency services have recovered the remains of seven people, the IOM spokesperson told AFP, while another 56 people are believed to be missing.
"Generally, when people are reported missing following a shipwreck, they are presumed dead," the spokesperson said.
Cape Verde lies about 350 miles (600km) off the coast on the maritime route to Spain's Canary Islands.
The Atlantic migration route from west Africa to the Canary Islands, typically used to reach mainland Spain, is one of the world's deadliest.
(AFP and Reuters)