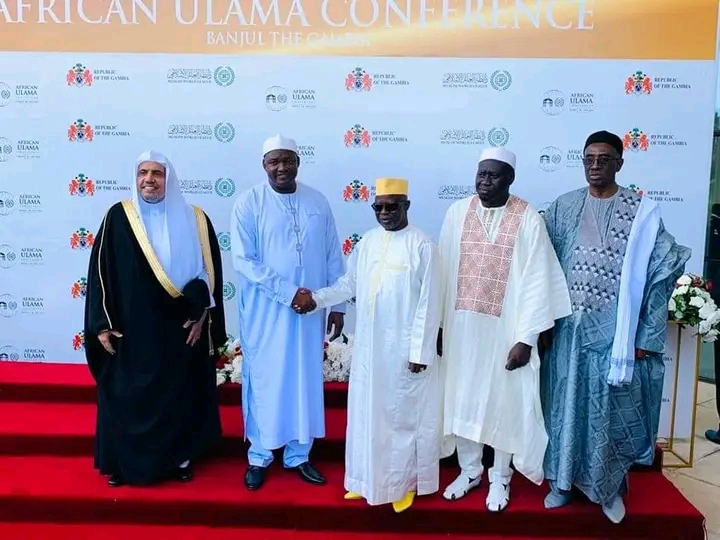 President Adama Barrow and Lawyer Ousainou Darboe today shook hands in a joyous mood at the Muslim World League conference currently happening at the International Conference Centre in Bijilo.
The two politicians surprised the whole nation after they shook hands and smiles as they teased each other in the front of the cameras.
The pair fell out in 2018 after President Barrow sacked Darboe and other cabinet ministers from the United Democratic Party.
Darboe lost his high profile role as Vice President and political godfather to the president.
Barrow and Darboe have been verbally battering one another ever since the split.
And this took a turn for the worse during last year's presidential election campaign as Barrow promised to retire his political godfather.
Darboe rejected the election results that delivered Barrow a second term. He claimed that the election wasn't "free and fair".
The Islamic conference is currently attended by delegates from at least 38 African nations.
It seeks to promote peace, harmony, unity, and diversity within Africa.
Reporting by Adama Makasuba