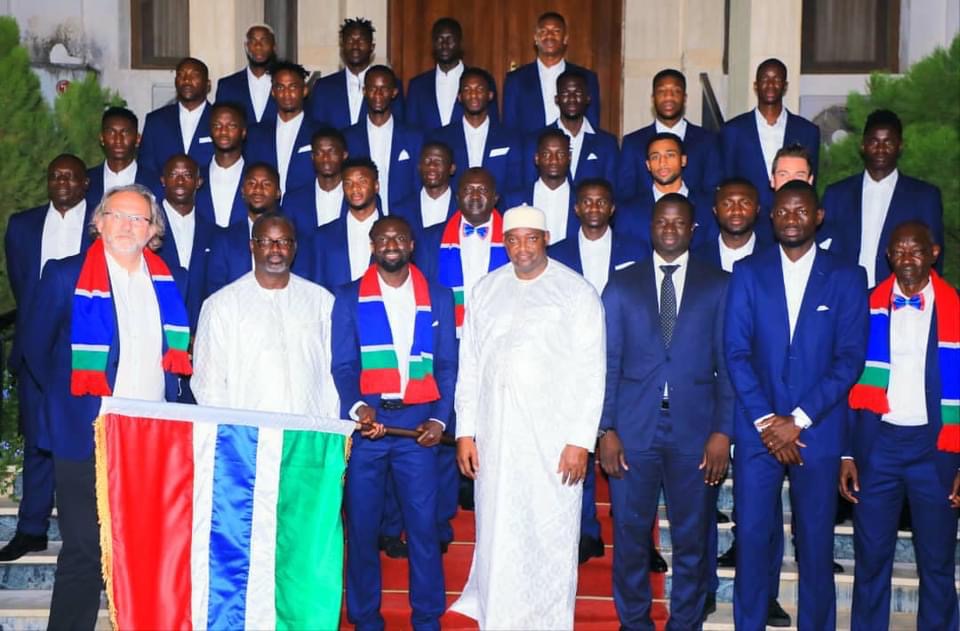 President Adama Barrow bid farewell to the national football team, The Scorpions, at a State House gala dinner on Thursday.
The Scorpions will make history on Wednesday when they play their first match against Mauritania in the African Cup of Nations tournament.
President Barrow described the event as a "moment of excitement and pride" because he was the first sitting Gambian president to see the national team off on such a major tournament.
''As our sports ambassadors to Cameroon, we ask and encourage you to fly the Gambian flag high, not only on the football pitch but also wherever you may be, especially in the manner you conduct yourselves.
"We have confidence in you, and believe that you will return to The Gambia after AFCON with your heads held high," thee president said.
The Minister of Youth and Sports Bakary Badjie informed the gathering that the government has contributed D90 million dalasis to the team's Afcon journey.
The dinner was attended by senior government officials and business leaders who made generous pledges to support the national team.