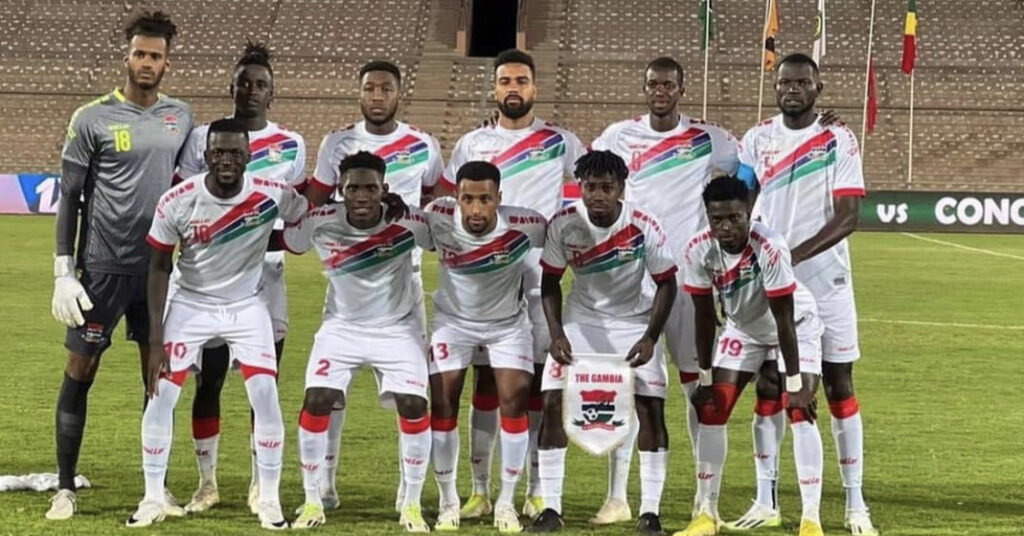 The Gambian President Adama Barrow has congratulated the Scorpions for their gallant efforts in qualifying for the African Cup of Nations (AFCON).
"Second AFCON it is! Congratulations to the boys," Barrow said on X, formerly Twitter.
The Scorpions stunned Congo Brazzaville yesterday (10 September) to seal a spot at next year's AFCON in Ivory Coast.
It will be the Gambia's second appearance at the continental championships after making an impressive debut at the AFCON competition in Cameroon where they reached the quarterfinals.
Gambia's final AFCON game against Congo Brazzaville was played in Morocco a day after a deadly earthquake.
The match went ahead after the Confederation of African Football (CAF) refused to cancel it despite protests by both teams.
Congo went on the attack in the first half of play against the Scorpions.
While Congo needs a win to qualify, Gambia will qualify with a draw.
And they managed to break the deadlock with a goal in the 30th minutes of play by Mankouta. Congo had another goal after Ganvoula scored from the penalty spot.
In the second half Gambia starlet and wonder-kid Yankuba Minteh, who recently signed for Newcastle United but currently played on loan for Feyernood , was brought in.
He instantly made his mark scoring Gambia's first goal in the 80th minutes of play after an assist by striker Muhammed Badamosi.
And Badamosi's efforts were relayed when he scored the crucial goal for the Gambia in the final minutes of the game to seal a spot in the AFCON.
Reporting by Adama Makasuba