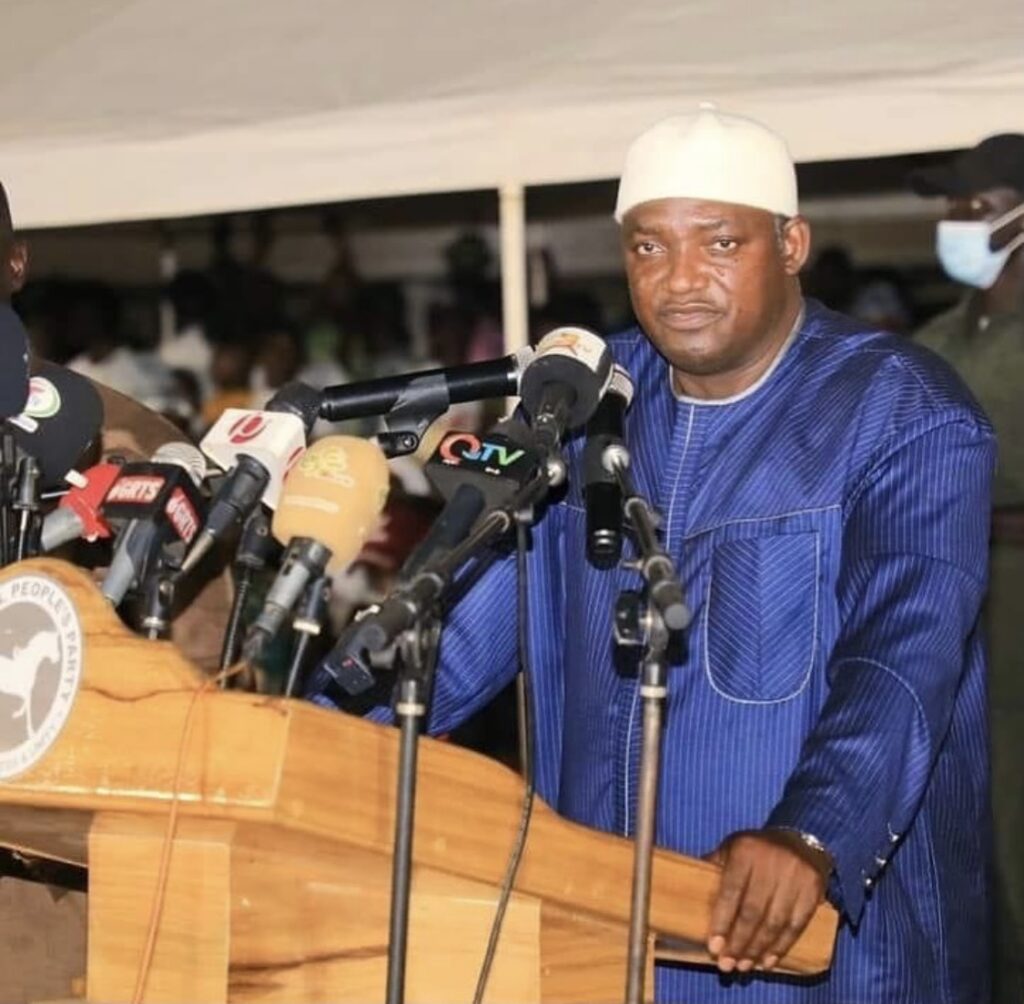 President Adama Barrow has placed a 1 million dalasis bounty on the head of the man who shot and killed two police officers as he described the attack as " an act of terror" intended to intimidate the police and the government.
"President Adama Barrow places a bounty of D1 Million for information leading to the arrest of the suspect(s) who shot and killed two police officers last night," state house said.
The president summoned the National Security Council to the State House for updates on the situation, adding that arrests have already been made.
He reassured that his government will do everything possible to ensure peace and security in The Gambia whilst also extending condolences to the families of the deceased officer
"I am deeply saddened by the unprecedented act of terror meted out to our gallant men and women in uniform. It's unfortunate and undermines our efforts to maintain peace and security in the country.
"The police are actively looking for the culprit and using every tool to apprehend him. Such terrorism will never be tolerated in our beloved country. My sincere condolences to the families of the victims and the entire security apparatus," he added.
Reporting by Adama Makasuba