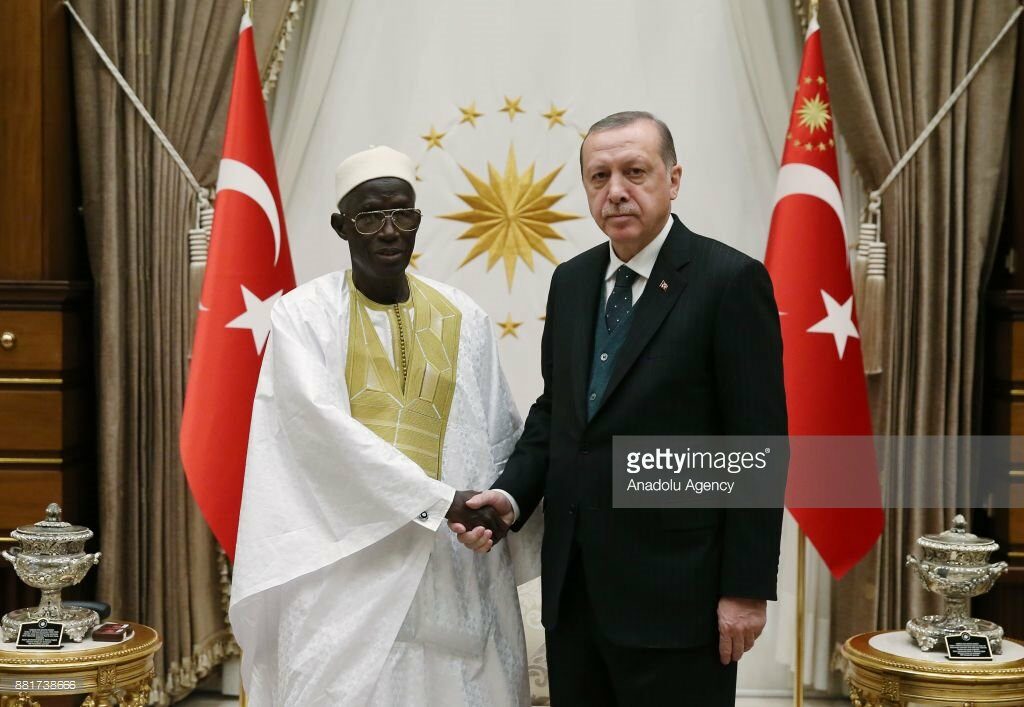 The Gambia's ambassador to Turkey, Kemeseng Jammeh, has been recalled from his post before the end of his two year contract.
Rumours have been making rounds since April this year that Ambassador Jammeh was one of several Gambian diplomats to face the sack after the falling out of Barrow and his former UDP party stalwarts.
Ambassador Jammeh's recall was confirmed by his son, Bubacarr Sidiqi Jammeh, who took to Facebook to announce the news.
"It is with profound gratitude and pride that I announce to you all that my father, the Gambian Ambassador to Turkey Hon. Kemeseng Jammeh, has been formally recalled back to The Gambia by President Adama Barrow, thereby ending his tenure as our country's Ambassador after two years.
"He's grateful for the opportunity to serve his country at the turn of the new dispensation with the hope of revitalizing our relationship with Turkey on all aspects of our developmental aspirations. To this, he strove to achieve from day one of resuming office and Alhamdullilah, by the grace of Allah he was able to achieve quite a remarkable feat within a year and 5months of being in Turkey."
Ambassador Jammeh was appointed Gambia's ambassador to Turkey in November 2017 for a two year contract. He presented his letters of credence to the Turkish president, Recep Tayyip Erdogan on 29 November 2017 at the presidential palace in Ankara.
Mr. Jammeh is one of several high profile members of the United Democratic Party that have lost their diplomatic positions the party went on the warring path with President Barrow.