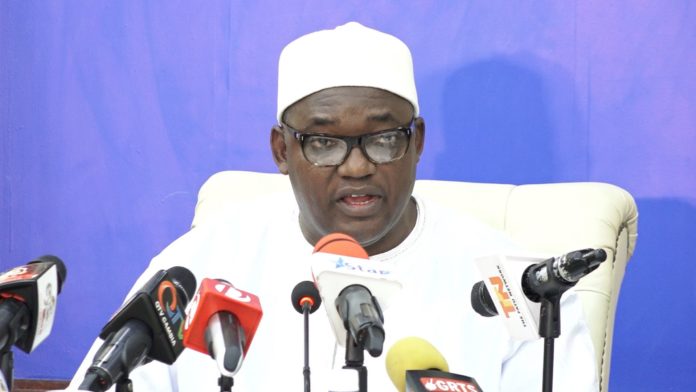 The Gambian leader Adama Barrow has said his administration is committed to ensuring the December poll is conducted in a "free and fair atmosphere".
The president's remark comes as the country's electoral body, Independent Electoral Commission, started a 44 day nationwide voter registration.
"As a government, the political will is 100 per cent, that we conduct free and fair elections," President Barrow said in a statement.
"Africa and the entire world is looking up to The Gambia and 2021 is a very important year for this country."
The president urged Gambians to get registered and make their voices heard in the upcoming election, which is viewed by many political analysts as one of the most contested elections in the history of The Gambia.
"Get registered and vote. I urge all citizens to register to vote in the next elections as the country begins voter registration, which is an important part of the electoral process," he said.
President Barrow is seeking a second five-year term in office after he defeated Yahya Jammeh in the 2016 presidential election which was marred by political impasse following Jammeh's refusal to handover power citing irregularities.
Mr Barrow is expected to face dozens of political leaders in the December presidential election