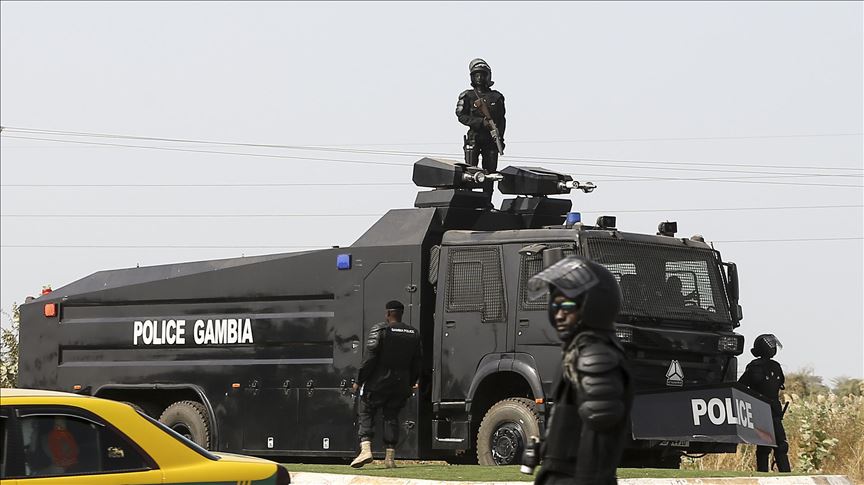 President Adama Barrow has vowed to tackle any threat to the peace and security of the Gambia after two police officers were gunned down by a man at Sukuta Traffic Light on Tuesday night.
Barrow described the shooting as "an act of terror" but said the police and the Gambian people won't be intimidated.
Speaking at an emergency security council meeting over the shooting incident, President Barrow said: "It's an act of terror. This country is a very peaceful country. We have a few bad elements who want to destabilise this country to intimate the police and the Gambian people and try to cause confusion but we will not allow that to happen.
"As president and commander-in-chief, it's my responsibility to make sure that I maintain peace and stability and make sure that all Gambians are secured, and I will not relent to that. I will work with the security and I will work with the Gambian people to make sure that we all enjoy peace and stability."
Police have arrested the suspect, identified as Ousainou Bojang from Brufut Bojang Kunda.
He was arrested in Jululung Casamance region in neighbouring Senegal after fleeing the country following the alleged attack.
Bojang is accused of killing two police officers and seriously injuring a third officer while they were on duty.
Before his arrest a nationwide manhunt was launched and a million dalasis reward for information leading to his whereabouts.
The incident has shocked the nation with many calling for tougher measures against criminals in the country.
Reporting Adama Makasuba