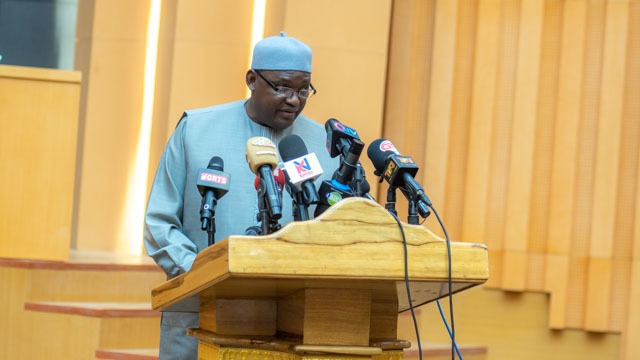 President Adama Barrow has welcomed the adoption of digital currencies in Africa to help in the growth of technology and trade.
Barrow presided over the opening ceremony of a digital summit for African central bank chiefs in Banjul yesterday (5 August).
He said: "The concept of digital money is not only diverse but also evolving swiftly. It includes publicly issued central bank digital currencies, which are digital forms of fiat money fully backed by the central bank and intended as legal tender; and privately issued digital currencies or payment systems such as e-Money (like Kenya's mobile money transfer service, MPesa).
"The stable-coins (which are digital tokens backed by external assets, like the USD-coin); and crypto-assets like the Bitcoin, which are not only unbacked, but are also subject to the caprices of market forces with extreme volatility to truly qualify as money.
"Personally, I am convinced that the use of digital currencies will continue to grow with advancements in technology and increases in digital trade both at national and transnational levels."
The president continued: "Their adoption is already global and growing at a very fast rate, aided by the accelerated use of digital technology during the Covid-19 pandemic.
The week-long summit on digital innovation in financial services in Africa will explore opportunities and challenges for central bank digital currencies in the continent.
Reporting by Adama Makasuba