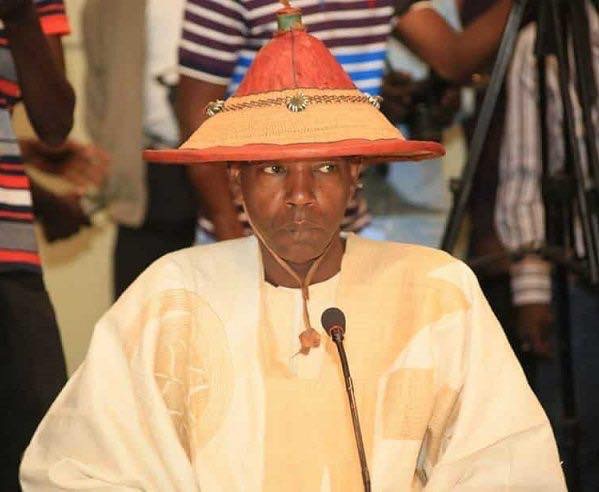 The Minister of Tourism and Culture, Hamat Bah, has asked that members of the freshly inaugurated board of the National Centre for Arts and Culture (NCAC) work towards collecting royalties generated by artists from the country.
He was speaking at the board's inauguration, where he also tasked the incoming set of members with the formation of a new national troupe.
Last year, Bah had commented on the topic of a new national troupe, saying that "a troupe that brings together our diverse ethnicities to showcase the rich traditional performance of our people could serve as a much-needed inspiration for the country to come together in this politically polarised time."
At the recent event, Bah said the country's president places tourism and culture as an important item in Gambia's National Development Plan (NDP). Thus, the Culture ministry will be invested in working with the NCAC towards actualising the president's desires.
"Another urgent business for you to direct is the realisation of royalties collection for Gambian artists through the copyright laws," he added.
According to the minister, even as it took five years, the copyright regulations for the country has now been signed, and the Culture ministry will collaborate with the Gambia Collecting Society Board so that the process of royalties collection may begin.
At the inaugurating event, the ministry's permanent secretary Cordu Jabang Senghore said the Gambia has recorded some successes in the culture space, adding that due to the commitment of the government to the ministry, "culture is no longer a tag-along sector" and that President Adama Barrow is "very much looking to see that the objective and strategy listed out for the culture sector are realised in the NDP 2021 target."
Senghore reminded the event's audience about the NCAC's goal of nurturing Gambian culture and helping to bring to life the government's plan "to make tourism a highly competitive and sustainable industry that is people and culture-centred and that celebrates [Gambian] cultural heritage and contributes to the socio-economic development."
The chairman of the freshly inaugurated board Oremi Joiner expressed gratitude to the ministry for finding him worthy of the position a second time. He is joined on the board by Modou Jagne, Foday Baldeh, Modou Joof and Professor Victor Ohwutu.
It was tasking to achieve all the board managed the first time around, Joiner said, but he assured the event's attendees that the members of the new board will continue to find ways to do the work required.
Reporting by Oris Aigbokhaevbolo
Music in Africa