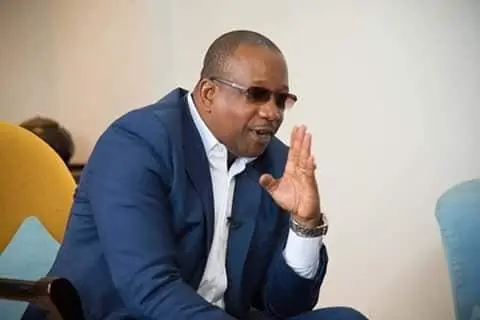 Opposition leader Mama Kandeh has maintained that the December 4 presidential election election was not "free and fair".
Kandeh, who heads the Gambia Democratic Congress, has not provided any evidence to back his claim.
In a press conference he said he still stand by his joint statement with Ousainou Darboe yesterday rejecting the election results.
"Everyone has seen me in Ousainou Darboe's home to reject the election and I don't accept the election result and I will not accept it," Kandeh said.
"If things go this way and affects anyone I think it affects us more than anyone else despite it affect all of us," he added.
This is a developing story as Kandeh is still speaking to journalists. More to follow
Reporting by Adama Makasuba