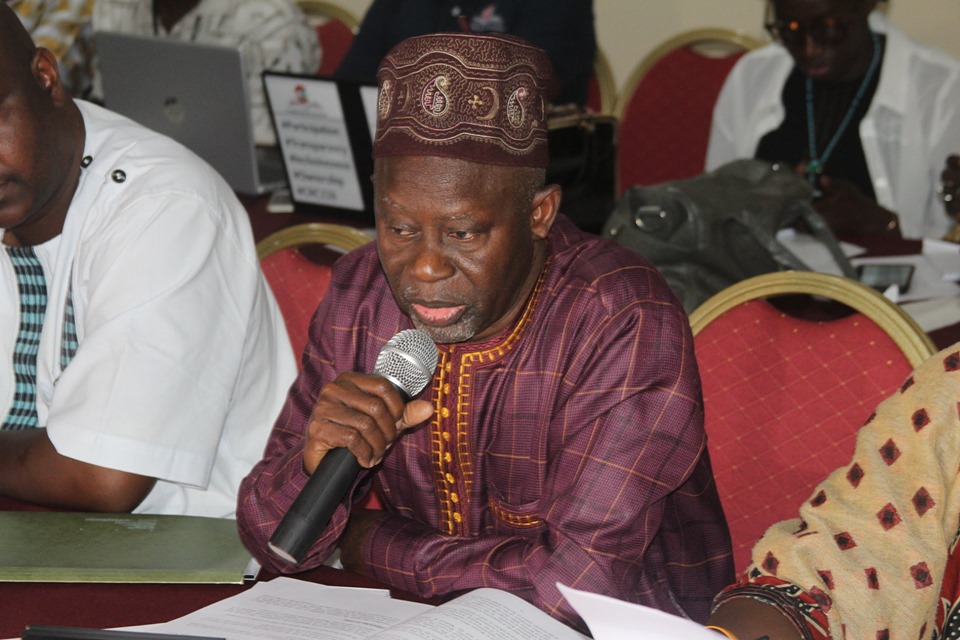 Lawyer Ousainou Darboe, leader of United Democratic Party, has condemned and described Momodou Sabally's arrest by the police as "malice intended to provoke" his party, adding that they will not react to the provocation.
Speaking at a news conference over the weekend, Darboe said: "the arrest of Momodou Sabally was not really done in order to enforce any provision in the criminal law. It was not an arrest done in good faith. It was an arrest actuated by malice. It was an arrest surely intended to provoke Mr Sabally.
"What further evidence do the security want in respect of those Facebook posts by Mr Sabally? What offences has he committed? But as I said these are things reminiscent of the Jammeh era.
"Since on the 7 [Sept] this has been circulating in the social media or all those who are friends with Momodou Sabally must have seen. Why did you wait until Friday evening [15 Sept] and then asked Mr Sabally to go to the police? These were the strategists happening during Jammeh's time.
"And of course Bayo Sonko was also arrested and taken to Kairaba [police station and then] separated from Sabally."
"So, all those that were happening in Jammeh's era we are having now and that's because those people who were at the helm or at least in senior positions in the security in Jammeh's era are the people who are still at the heads of these security institutions.
"They know nothing other than what used to happen in Jammeh's era. They know no other procedures. Those that are law abiding are stigmatised as opposition sympathisers because they want to see things are done according to law," he added.
Reporting by Adama Makasuba