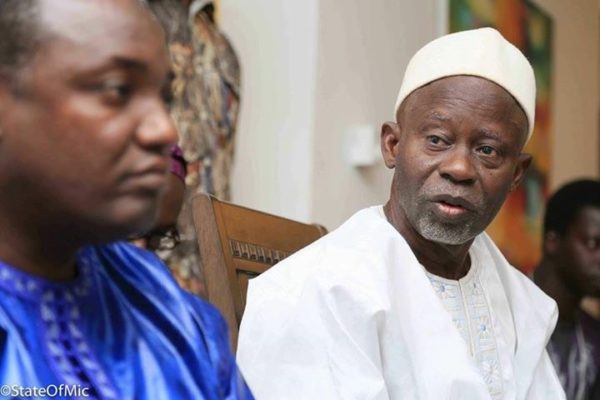 Lawyer Ousainou Darboe, leader of the opposition United Democratic Party, has called on parliament to summon the Attorney General to explain the government's action against Jammeh-era civil servants who "illegally" took the country's money and still yet to return it.
Darboe made the comments during a victory celebration in Kombo Jambur during the weekend.
"The national assembly members are here. Alhagie S Darboe you're the chairman of the expert committe and Kebba K Barrow also is here. Let this not stop at criminal prosecution because if it stop at criminal prosecution likely the money will not be recovered," he said.
"In fact, call the Attorney General to the parliament to explain the government's civil action for the money to be recovered.
"If I remembered well people like Lang Tombong Tamba took 6million dalasis and Barrow doesn't think of anything but to appoint him to foreign service. And he is having the country's money.
"Ngogu Bah also took 5million dalasis and he didn't return the money. If this is a serious government, they should follow the money," he added.
Reporting by Adama Makasuba