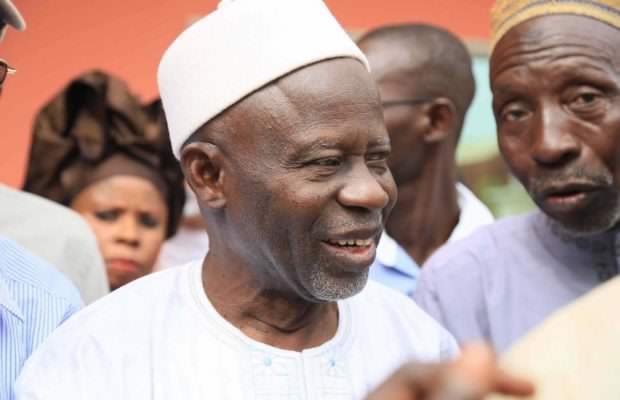 Lawyer Ousainou Darboe, leader of the opposition United Democratic Party, has commended the electorate of Talinding constituency for voting against pro-Barrow parliamentarian Fatoumatta Jawara.
Darboe was speaking at the victory celebration of Talinding constituency National Assembly member, Musa Badjie, who defeated the incumbent Fatoumatta Jawara in April parliamentary election.
Ms Jawara, now a nominated member in the National Assembly, was fired from the United Democratic Party with seven other lawmakers for what the party described as "violating the moral conduct of the party".
They were accused of working against the interest of the UDP party in favour of President Adama Barrow.
"Talinding people thank you and thank you. This seat of Talinding for us is like a seat of the president.
"The United Democratic Party took this seat from APRC, but we did throw it to the bush but with your commitment and dedication, you have taken back the seat at the bush back to the United Democratic Party," Darboe said.
"You have told the person who was here [Fatoumatta Jawara] that you will defeat her in the elections and you have massively defeated her, so thank you for your commitment," he added.
Reporting by Adama Makasuba